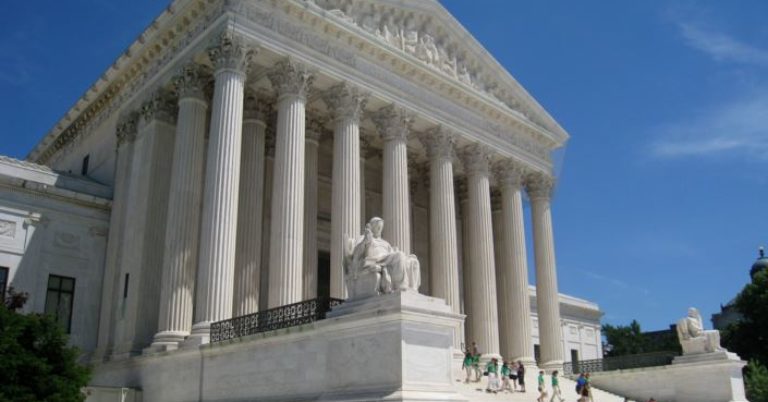 AFP Leads the Way in Grassroots Efforts to Confirm Next Supreme Court Justice
What makes a great Supreme Court justice?
As we've discussed previously, an excellent Supreme Court justice is one who exercises judicial restraint, interprets the law as written and respects the Constitution as it was originally laid out by our Framers.
AFP's Efforts to Confirm Gorsuch
Justice Neil Gorsuch exhibits these traits, which is why, in 2017, for the first time in Americans for Prosperity's history, AFP invested heavily in grassroots efforts to pressure the Senate to confirm him to the bench.
AFP's grassroots partner, Concerned Veterans for America led this historic effort.
After a series of AFP grassroots-led phone calls, door knocks, town halls, grassroots events and targeted ads in support of Neil Gorsuch's confirmation, our efforts were rewarded.
On April 7, 2017, the Senate confirmed Justice Gorsuch's nomination; two days later he took the oath of office and was seated to the bench.
Our Fight Continues
Securing Justice Gorsuch's confirmation to the Supreme Court was a major victory for freedom. But our fight isn't over yet.
With Justice Kennedy's retirement, there is once again a vacancy on the Supreme Court.
The newest Supreme Court justice must be someone who understands the proper role of courts, demonstrates a restrained judicial philosophy and respects the rule of law.
AFP is committed to seeing another originalist in the mold of Justice Gorsuch seated on our nation's highest court.
Judge Brett Kavanaugh, President Trump's nominee, is such a nominee.
Confirmation Efforts for Kavanaugh
Throughout his career, Judge Kavanaugh has shown a firm commitment to upholding the vision laid out by our nation's Framers in our Constitution.
Like Justice Gorsuch, Judge Kavanaugh believes judges should follow the law as it's written, rather than trying to legislate from the bench.
Over the coming weeks, AFP's grassroots army will be out in full force as we work to seat another committed Constitutionalist to the U.S. Supreme Court.
AFP has already committed seven-figures in support of Judge Kavanaugh's confirmation and will continue to invest in our grassroots infrastructure to ensure he is confirmed to the high court.
Join the fight today: Urge your senator to confirm Judge Kavanaugh to the Supreme Court today!