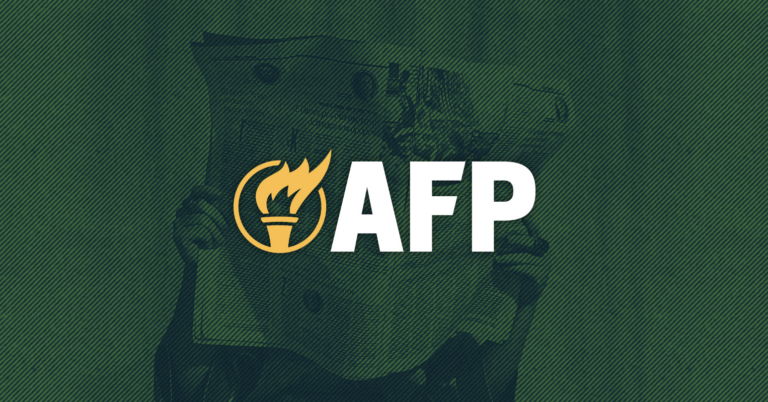 AFP launches new radio ad campaign in Arizona on drug price controls
The new six-figure spot from the grassroots organization highlights how Congress's price control plan will lead to as many as 342 fewer new cures.
Arlington, Va. – Today, Americans for Prosperity launched a new radio ad campaign in Arizona highlighting the disastrous impact that drug price controls would have on patients.
CLICK HERE TO LISTEN TO THE NEW AD
In the spot, 'Sam' and 'Melissa' celebrate the historic success of the COVID-19 vaccines, while noting that price controls – currently part of Sen. Bernie Sanders's multi-trillion spending plan – would cause "less investment in new cures."
"I read it could mean 342 fewer new drugs," says 'Melissa.' "342!" exclaims 'Sam.' "What about all those families praying for the next miracle cure? One of those drugs could be their only hope."
"This isn't the way to make drugs more affordable," 'Melissa' adds. "Congress should defeat this plan."
The ad channels the "Harry and Louise" ads of the 1990's in which a couple laments a health care plan backed by the Clinton administration that ultimately failed to advance.
AFP's new spot will run on radio stations across Arizona for the next month. The effort follows AFP's "Hands off our cures" ad campaign that launched in September and targeted one dozen U.S. House districts.
Background
Polling shows that voters have significant concerns over drug price controls when their true impact is understood. A YouGov/AFP survey released in August found that just 32% of voters said the government should strictly control the price of prescription drugs if it leads to drug shortages or fewer new drugs coming to market in the future.
A Kaiser Family Foundation survey published in June found that 65% of voters oppose price controls if it means less research and development of new drugs. And that's exactly what experts say will happen.
A recent study by University of Chicago economist Tomas Philipson found that price controls would not just slow down drug development but essentially stop it altogether. Philipson's analysis projects that pharmaceutical research and development spending would decline between 29.9% and 60% under Sen. Sanders's plan. That's equivalent to a decline of between $952 billion and $2 trillion. As a result, Philipson estimates that over the next 20 years as many as 342 new drugs would never be developed. To put that in context, in the last 20 years the FDA has approved a total of 644 new drugs.