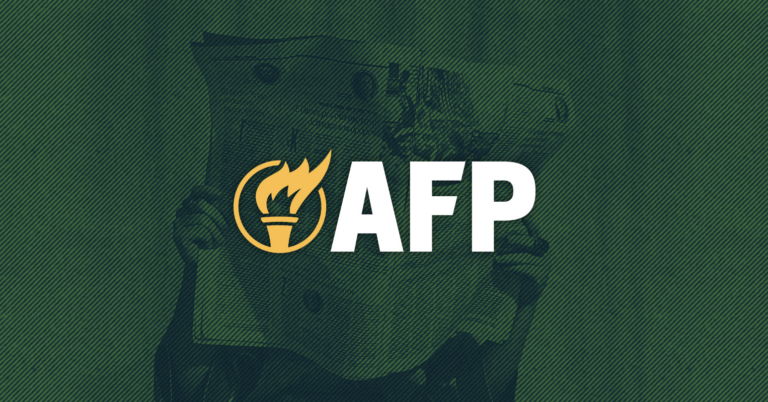 AFP Launches New Ad Campaign Holding Lawmakers Accountable for Multi-Trillion Dollar Spending Spree
Arlington, VA – On the heels of the House of Representatives' vote to pass the Biden/Sanders multi-trillion government takeover, Americans for Prosperity is announcing it will launch the start of a seven-figure digital ad campaign connecting Americans to how their Representatives voted and the lasting damage this bill would cause to the economy and people's lives.
The ads will run in 15 markets represented by House members whose votes were key to passing the proposal:
Reps. Josh Gottheimer (NJ), Stephanie Murphy (FL), Cindy Axne (IA), Conor Lamb (PA), Lizzie Fletcher (TX), Chris Pappas (NH), Abigail Spanberger (VA), Elissa Slotkin (MI), Haley Stevens (MI), Tom O'Halleran (AZ), Elaine Luria (VA), Vicente Gonzelez (TX), Filemon Vela (TX), Henry Cuellar (TX), and Matt Cartwright (PA).
The year-over-year increase in the cost of goods and services hit 6.2% in October, according to the government's own data. That includes staggering price spikes for many household staples—12% for eggs, 20% for bacon, 26% for used cars, and 50% for gas. The nationwide concerns over rampant inflation and how this package will further increase costs for Americans will be a key theme of each of the ads.
Americans for Prosperity Chief Government Affairs Office Brent Gardner issued the following statement on the House vote and the ad campaign:
"This is one of the most reckless and irresponsible bills of our lifetime. We are committed to making sure every constituent in these districts know that their Representative put their Party ahead of what's best for our country.
"With all the concerns Americans are sending over runaway inflation, wasteful spending, and unprecedented government expansion, it is baffling that Washington continues to ignore them. This legislation will put inflation into overdrive, increase costs across the board, make it harder for businesses to get back on their feet, and put the federal government in the middle of virtually every aspect of your life.
"We're hopeful that Senators Manchin and Sinema will continue to be strong voices for their states, see through the gimmicks, and reject the most extreme voices on the left driving this partisan agenda. This bill would do generational damage to our country, and we will work tirelessly to ensure it never gets to the president's desk."
Americans for Prosperity's campaign, "End Washington Waste: Stop the Spending Spree," has led to more than 2. 5 million letters and 330,000 direct calls to elected officials urging them to oppose the $4+ trillion combined "infrastructure" package. The breadth of this campaign should signal to lawmakers that Americans want a better path forward.
AFP has held nearly 1000 events across the country to take its message directly to the grassroots through rallies, townhalls, door to door canvassing efforts, phonebanks, and other events that will see the organization partner with local communities, elected officials, and policy experts to highlight the harms of the proposal and offer better alternatives.
AFP has advocated an alternative approach focused on empowering individuals, families, and businesses and rebuilding physical infrastructure in a positive agenda: Save Lives, Save Livelihoods.