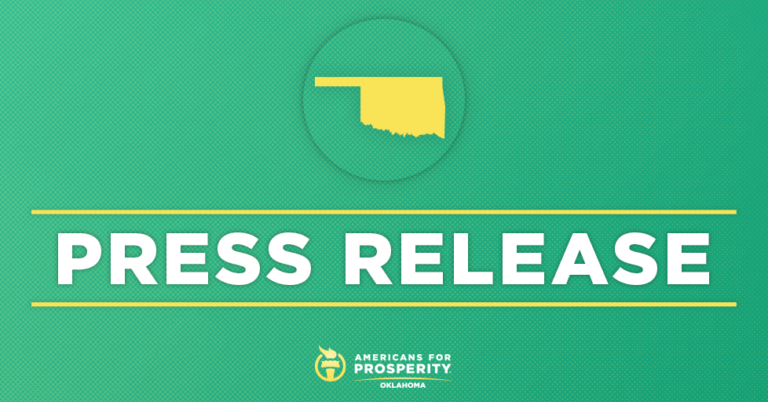 AFP Launches Accountability Campaign for Rep. Horn's Support of Corporate Welfare 
OKLAHOMA CITY, OK – Americans for Prosperity-Oklahoma (AFP-OK) today announced it is holding Rep. Kendra Horn accountable for extending the controversial Export-Import (Ex-Im) Bank. This accountability campaign is part of a six-figure direct mail, digital, and newspaper advertisement effort targeting 15 lawmakers in Washington. AFP has consistently opposed the reauthorization of Ex-Im, citing the bank's history of corruption and fiscal mismanagement that rigs the economy in favor of a few well-connected companies.
View Direct Mail Here 
AFP-OK State Director John Tidwell issued the following statement:
"Rep. Kendra Horn voted to give away billions of Oklahomans' tax dollars to politically connected special interests and big businesses by voting to reauthorize the Export-Import Bank. We're committed to letting the people of Oklahoma's 5th Congressional District know that their representative in Washington supports financing wealthy foreign state-owned firms over their interests. We urge Rep. Horn to end her support for rigging the economy in favor of the few well-connected at the expense of Oklahoma's families."
AFP's Ex-Im accountability campaign will also target Representatives McAdams (UT), Cunningham (SC), McBath (GA), S. Murphy (FL), Axne (IA), Finkenauer (IA), Davids (KS), Casten (IL), Kinzinger (IL), Wagner (MO), Luetkemeyer (MO), Graves (MO), Long (MO), and Fitzpatrick (PA) for voting "yes" on H.R. 4863, a bill to reauthorize the Ex-Im Bank. Read AFP's key vote letter to lawmakers here.
Background:
In October, AFP-OK released a statement challenging Congress to end the "Corporate Welfare Horror Show:" Rated "O" for Outrageous Waste of Money
For further information or an interview, reach YOUR NAME at NTardif@afphq.org or (571) 329-0161.