Please select your state
so that we can show you the most relevant content.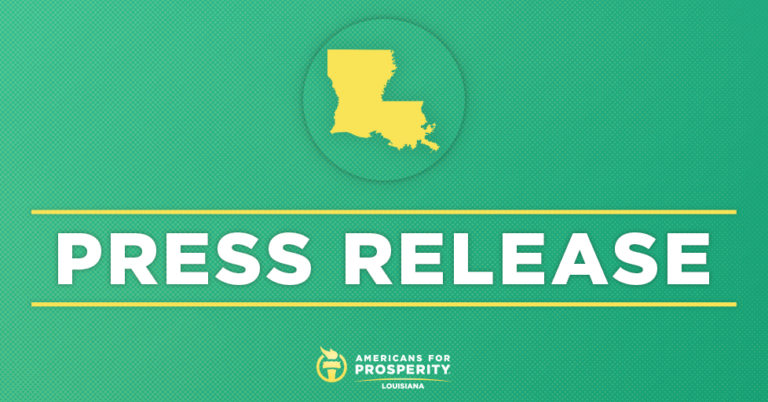 AFP-LA: Support for Gas Tax Increase on Empty
BATON ROUGE, La. – Americans for Prosperity-Louisiana (AFP-LA) applauded the House Committee on Ways and Means on Monday for not advancing a proposed state gas tax increase. The proposal, HB542, would have increased the state gas tax by 18 cents. The bill's loss comes as leaders in Washington, D.C. have considered a federal gas tax increase to help fund a $2 trillion infrastructure plan that was agreed to by leaders of both parties in Washington, D.C. earlier this month. If both a federal and state gas tax were implemented, Louisianans would be facing a 43 cent increase per gallon of gasoline.
AFP-LA has been a very vocal opponent of the regressive tax increase, running a campaign in December 2018, and renting a plane on their lobby day advocating against the state tax increase.
AFP-LA State Director John Kay issued the follow statement:
"We commend the committee members for not advancing this proposal and recognizing a gas tax increase is a non-starter. There is no denying our roads and highways need updating but increasing the tax burden on taxpayers is an unpalatable approach. It's been defeated many times before and will lose again because taxpayers are tired of funding bad spending habits with more tax increases. We urge legislators to take a deeper look at our budget for spending inefficiencies and further explore private-public partnerships to address our infrastructure needs."
© 2023 AMERICANS FOR PROSPERITY. ALL RIGHTS RESERVED. | PRIVACY POLICY