Please select your state
so that we can show you the most relevant content.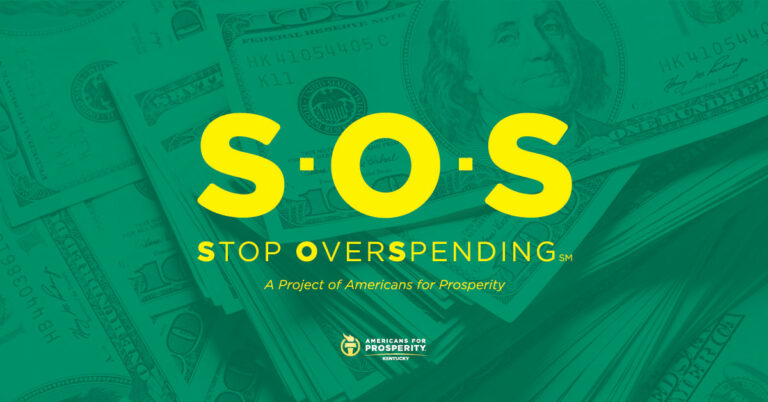 AFP-KY in New Campaign: Stop Overspending
Frankfort, Ky. – Americans for Prosperity-Kentucky (AFP-KY) launched a new campaign urging state lawmakers to stop overspending and reject any tax increases. AFP-KY's Stop Overspending, or S.O.S. campaign, aims to highlight wasteful spending in government and build broad support for reform policies that favor fiscal restraint rather than higher taxes. The first phase of the campaign includes newspaper ads and a digital tool that empowers Kentuckians to contact their lawmakers on the issue.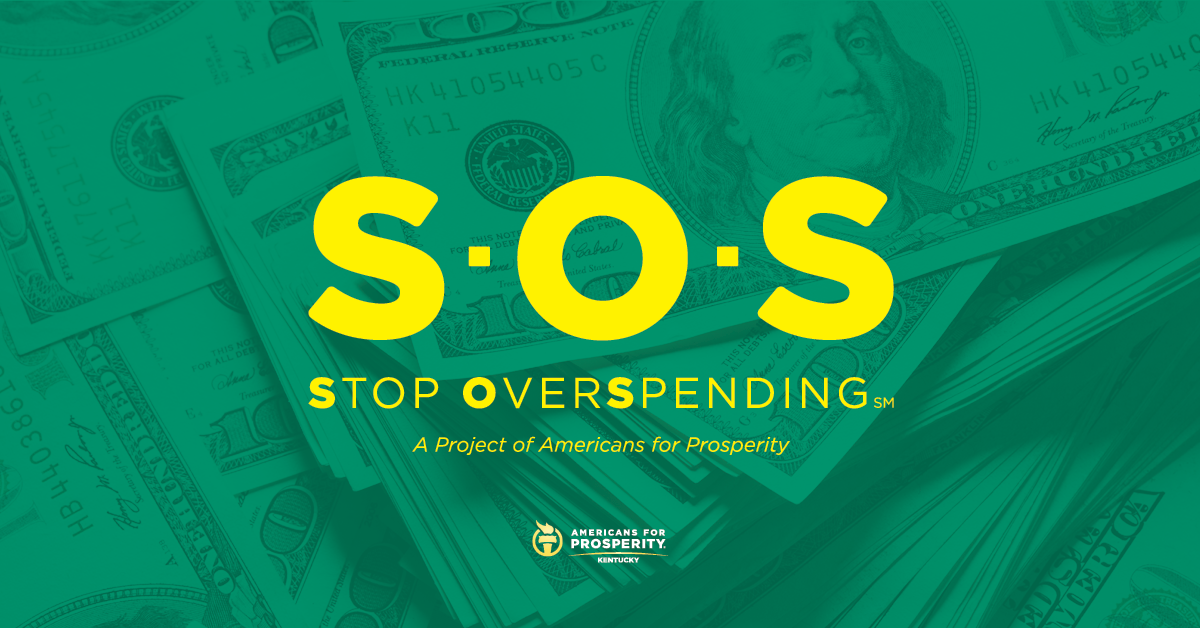 AFP-KY State Director Andrew McNeill issued the following statement:
"Kentucky doesn't have a revenue problem. It has a spending problem. It is time for Frankfort to get serious about responsible budgets that hold the line on spending and reject the idea that Kentuckians aren't taxed enough. The cry for 'new revenue' from the usual voices in the state capitol is wearing thin with everyday Kentuckians who are tired of the growth in government they've seen in Frankfort.
"According to the State Auditor, Kentucky is $54.6 billion in debt. That translates into $12,262 for every man, woman and child in Kentucky. Gov. Beshear's proposed budget is full of new spending and higher taxes. The House of Representatives Appropriations and Revenue Committee passed a $35 million taxpayer-backed loan for a state University to purchase a failing hospital. Kentucky Wired will cost taxpayers nearly $100 million in the next fiscal year unless the General Assembly takes the bold step to shut the project down. The list goes on.
"The spending problem in Frankfort is multi-generational and, unfortunately, bipartisan. AFP-Kentucky looks forward to highlighting lawmakers who demonstrate to their constituents a commitment to fiscal restraint by supporting responsible policy."
For further information or an interview, reach Lorenz Isidro at LIsidro@afphq.org or (703) 887-7724. 
© 2023 AMERICANS FOR PROSPERITY. ALL RIGHTS RESERVED. | PRIVACY POLICY