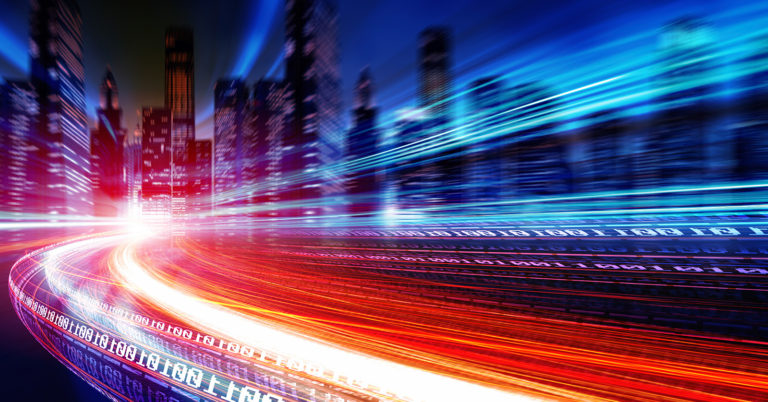 AFP: Keep the Internet Open to Investment and Innovation 
ARLINGTON, Va. – A panel of federal appeals court judges will hear oral arguments today in a lawsuit challenging the Federal Communication Commission's (FCC) action in 2017 to reclassify the internet as a Title I communication under the Restoring Internet Freedom Order. The move repealed what many referred to as "net neutrality." Americans for Prosperity supported the FCC's action to remove these needless regulations because they hinder broadband investment and chill Internet innovation.
Americans for Prosperity Tech Policy Analyst Billy Easley issued the following statement:
"We support Chairman Pai's action to reclassify the Internet as a Title I communication because Americans benefit from a light touch approach to telecommunications policy. The Restoring Internet Freedom Order was a sound decision that removed barriers to broadband network investment. It is crucial that we avoid a ping pong scenario between commissions from administration to administration. We are hopeful that the federal appeals court will recognize the merit of the FCC's decision to remove needless internet regulations."
Under Title II, broadband network investment dropped more than 5.6% — the first time a decline has happened outside of a recession. The effect was particularly serious for smaller Internet service providers—fixed wireless companies, small-town cable operators, municipal broadband providers, electric cooperatives, and others—that don't have the resources or lawyers to navigate a thicket of complex rules.
The FCC's most recent order will not leave consumers vulnerable to bad behavior from Internet Service Providers. The Federal Trade Commission will police and take action against Internet service providers for anticompetitive acts or unfair and deceptive practices. The FTC is the nation's premier consumer protection agency, and until the FCC stripped it of jurisdiction over Internet service providers in 2015, the FTC protected consumers consistently across the Internet economy. The Restoring Internet Freedom Order puts the FTC back on the broadband beat.
For further information or to set up an interview, please send an email to GBraud@afphq.org.
Through broad-based grassroots outreach, Americans for Prosperity (AFP) is driving long-term solutions to the country's biggest problems. AFP activists engage friends and neighbors on key issues and encourage them to take an active role in building a culture of mutual benefit, where people succeed by helping one another. AFP recruits and unites activists in 35 states behind a common goal of advancing policies that will help people improve their lives. For more information, visit www.americansforprosperity.org
###