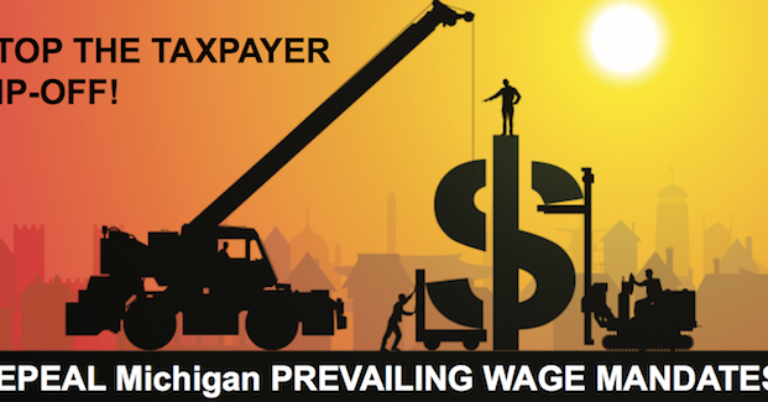 AFP hails approval of prevailing wage repeal petition as victory
"Taxpayers have been overcharged long enough," says Lund
Lansing, Mich. – The grassroots group Americans for Prosperity hailed today's Michigan Board of Canvassers decision to approve the prevailing wage repeal petition for the ballot as a victory for taxpayers. Pete Lund, state director for the Michigan chapter, issued the following statement:
"With this victory behind us, the decision to repeal expensive and outdated prevailing wage mandates is now in the hands of our legislature. State lawmakers must act swiftly and decisively to approve it and start saving taxpayers hundreds of millions of dollars each year. There is no reason to delay this good-government reform.
"Repealing prevailing wage laws will strengthen a free and fair marketplace in which competition drives up quality, lowers prices, and continues to set a positive direction for our state's economy.
"Taxpayers have been overcharged long enough by these expensive mandates that defy common sense. Getting rid of prevailing wage will save taxpayers money and empower our local government officials to choose the best quality for the lowest price just like Michigan families do every day.
"Our grassroots activist helped to collect the hundreds of thousands of signatures needed to send the petition to repeal prevailing wage to the ballot. We urge the legislature to approve this reform and are excited to be part of this effort."
Americans for Prosperity-Michigan is a statewide organization of more than 100,000 activists committed to a free and open society that values personal property rights, division of labor based on comparative advantage and a system of mutual benefit in which people help themselves by helping others.
# # #