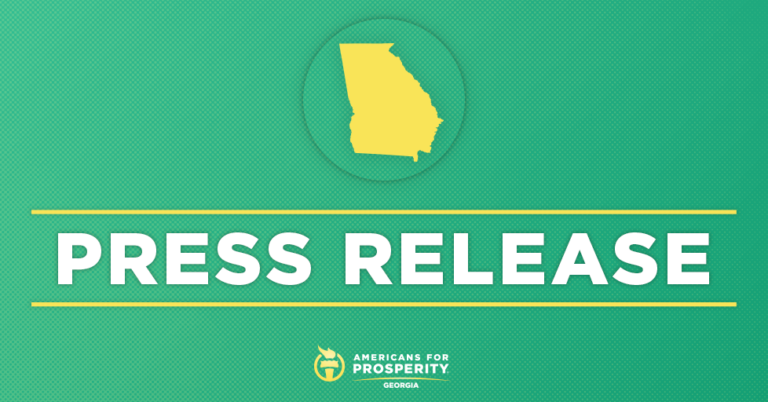 AFP-GA Urges General Assembly and Governor Kemp to Give Georgians' Hope
Atlanta, GA — This weekend, Americans for Prosperity – Georgia (AFP-GA) launched a digital campaign urging members of the Georgia General Assembly and Governor Brian Kemp to support the criminal justice reform principles put forth in Georgia's Hope Act. In 2015, the Georgia General Assembly established a law authorizing people with certain illnesses to use cannabis oil (Low THC Oil) as treatment. Because it is still illegal to buy, sell or transport the product, AFP-GA urges passage of Georgia's Hope Act.
Both chambers of the Georgia legislature have passed bills to do this, but unfortunately one version of the bill severely limits the number of outlets that could sell the product to patients. This doesn't provide the hope Georgians truly need, and instead opens up the system to cronyism, where only those with vast resources and political connections are able to prosper.
In the final days of the legislative session, lawmakers are conferring on a final version of the bill. Urge them to support legislation that truly gives sick Georgians the hope they need by making it easier and more affordable for them to obtain their treatment legally.
To view the ad, click here.
AFP-GA, Deputy State Director, Tony West issued the following statement:
"Ranking 9th in overall state imprisonment rates is not a top ten list in which Georgia should be listed and we must seriously consider ways to reduce overcriminalization in our state. We should be making it easier for citizens to comply with the law, not harder. The criminal justice reform principles put forth in Georgia's Hope Act offer hope and security to patients with the assurance that those who have already been legally-approved to use Low THC Oil to treat illnesses, will have in-state access and be empowered to comply with state law. AFP-GA hopes lawmakers will come to the conference table and establish a fully-realized effort that will include opportunities for entrepreneurship and small businesses to participate in the market."
Background:
-AFP-GA – past efforts regarding Georgia's Hope Act found here.
-GA ranks 9th in overall state imprisonment rate – The Sentencing Project
–Atlanta Journal-Constitution: "State laws have been eased so those suffering from certain illnesses can use cannabis oil but there is no legal way to bring the substance into Georgia or to cultivate it here."
– 77% of Georgians think that state's medical marijuana law should be expanded, including 65% of Republicans, according to a 2018 Atlanta Journal Constitution poll.
-In 2016, more people were arrested for marijuana-related offenses than for murder, rape, aggravated assault and robbery, combined, according to the 2016 FBI Uniform Crime Report.