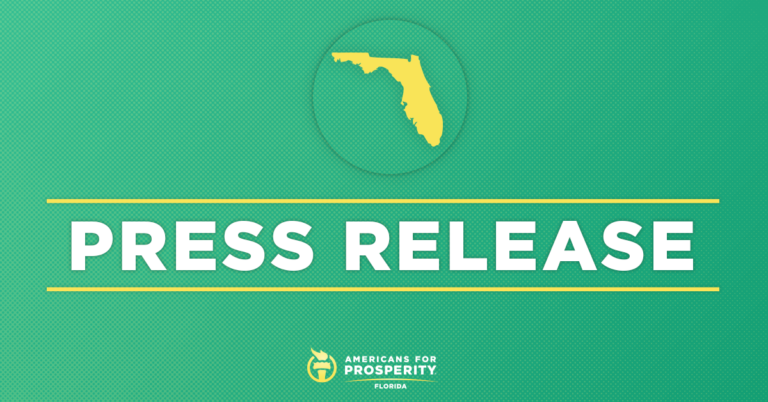 AFP-FL Reacts to Film Incentive Legislation Passing Senate Committee
Senator Taddeo's corporate welfare bill treats taxpayers like a bank for Hollywood studios
Tallahassee, FL – Americans for Prosperity-Florida (AFP-FL) the state's leading grassroots organizations against corporate welfare expressed disappointment in the Senate Commerce & Tourism Committee for voting "Yes" on S.B. 1604, and passing the bill out of committee. The bill turns Florida into a bank-like entity putting the state's limited resources at risk to Hollywood productions that do not fall within the scope of responsibilities of the state. S.B. 1604 was tabled during the first attempt to move it through committee.
In 2016, AFP-FL successfully advocated for the state film incentive program to sunset. The previous program was plagued in mismanagement, could never prove that the resulting economic activity would not have occurred without taxpayer incentives, and resulted in a 43-cent return on investment.
AFP-FL state director, Chris Hudson released the following statement:
"Today's vote is a step backwards for Florida taxpayers and a victory for Hollywood. Plumbers, electricians, and small business owners aren't asking the state to be a bank. They just want to keep more of their money.
"Senator Taddeo may win the Oscar for Corporate Cronyism for this bill, but Florida citizens have already rejected this failed practice. We commend Senator Young and Senator Stargel for standing with taxpayers and we will continue to work with the committee to ensure our hard-earned taxpayer dollars are not jeopardized by Hollywood handouts."
AFP-FL will score votes on S.B. 1604 in the group's annual Economic Freedom Scorecard.
For further information or an interview, reach Andres Malave at amalave@afphq.org or (571) 451-0060. 
Americans for Prosperity (AFP) exists to recruit, educate, and mobilize citizens in support of the policies and goals of a free society at the local, state, and federal level, helping every American live their dream – especially the least fortunate. AFP has more than 3.2 million activists across the nation, a local infrastructure that includes 36 state chapters, and has received financial support from more than 100,000 Americans in all 50 states. For more information, visit www.americansforprosperity.org
###