Please select your state
so that we can show you the most relevant content.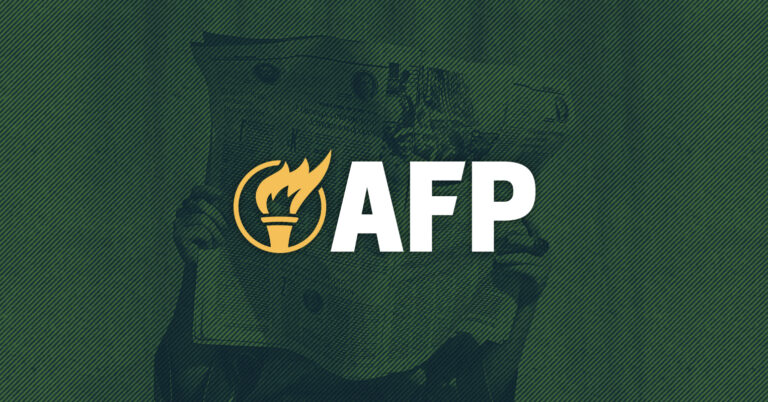 AFP Commends House Passage of Resolution to Stop Biden ESG Rule, Urges Senate to Do the Same
ARLINGTON, VA—Americans for Prosperity commends the House of Representatives for passing H.J. Res. 30 to stop President Joe Biden from playing politics with Americans' hard-earned savings. Now it's up to the Senate to vote today to get this legislation to the president's desk.
The resolution, led by Representative Andy Barr (R-KY), would nullify the Biden administration's new so-called Environment, Social, and Governance (ESG) regulation that politicizes Americans' retirement savings. Under current law, managers of retirement plans are required to base their investment decisions on what will help their clients' retirement savings maximize returns. The Biden administration's new regulation would pressure account managers to ignore those obligations in favor of investing in the ESG agenda. Contrary to the Biden administration's claims that the new regulation would allow fund managers more flexibility, the rule sends a clear message that fund managers should comply or prepare to be regulated.  
AFP's Vice President of Government Affairs Akash Chougule made the following statement: 
"Last night the House stood up and told President Biden to keep politics out of Americans' retirement savings, now it's the Senate's turn. Many Americans are facing hard choices around retirement because their 401(k)s have taken a hit under President Biden due to the inflation and uncertainty his policies have caused. The last thing they need is a government bureaucrat risking the rest of their nest eggs. Americans for Prosperity activists in all 50 states are urging the Senate to swiftly pass H.J. Res 30 sponsored by Senator Mike Braun. It's time to send this message straight to the president's desk and tell him to stop using Americans' retirement savings to bankroll his extreme agenda."
Last week, AFP launched a targeted digital ad campaign urging voters near retirement to make their voices heard and stop the Biden administration from politicizing their retirement savings. In early February, AFP wrote to Members of Congress and joined more than 100 officials and organizations in calling on Congress to protect Americans' abilities to make the best investment decisions for their retirements.
The ad campaign targeted the following U.S. Senators: Sen. Jacky Rosen (NV), Sen. Sherrod Brown (OH), Sen. Jon Tester (MT), Sen. Tammy Baldwin (WI), and Sen. Bob Casey (PA).
© 2023 AMERICANS FOR PROSPERITY. ALL RIGHTS RESERVED. | PRIVACY POLICY