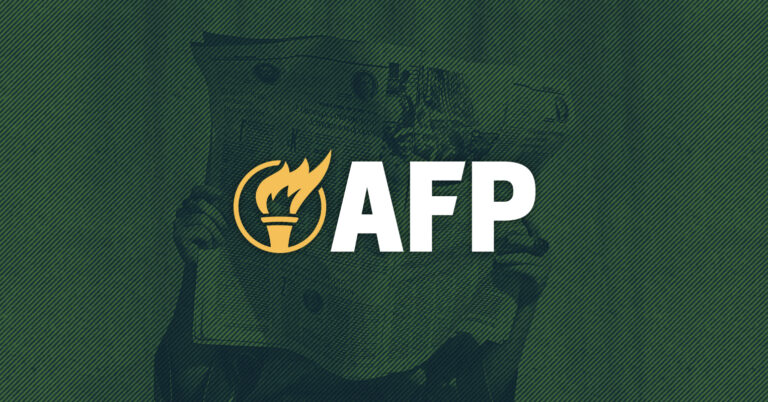 AFP Campaign Aims to Repeal Biden ESG Rule Putting Americans' Retirement Savings At Risk
ARLINGTON, VA—Today, Americans for Prosperity (AFP) launched a targeted digital ad campaign urging voters approaching retirement to tell Congress to vote YES on Senator Mike Braun and Rep. Andy Barr's resolution to stop a Biden rule that could put Americans' retirement savings at risk.
AFP's digital ad campaign exposes how the Biden Administration's so-called Environment, Social, and Governance (ESG) regulation would endanger the retirement savings of hundreds of millions of Americans by pushing their account managers to make unsound, politically motivated investments. Under current law, managers of retirement plans are required to base their investment decisions on what will help their clients' retirement savings grow and make the best returns possible. The new Biden regulation pushes account managers to ignore those obligations, pressuring them to make investment decisions guided by politics rather than sound financial reasoning.
AFP's campaign urges voters nearing retirement to stop Biden from playing politics with their hard-earned savings and tell Congress to support the bipartisan Braun-Barr resolution of disapproval that repeals the rule.
AFP Chief Government Affairs Officer Brent Gardner made the following statement:
"President Biden is trying to use Americans' retirement savings to bankroll his extreme agenda. Many Americans have already delayed retirement because their 401ks have taken a hit under President Biden — the last thing they need is a government bureaucrat risking the rest of it on this Administration's failed policies. Americans should tell Congress and President Biden to keep politics out of their retirement savings and protect their abilities to make the best investment decisions for their retirements."
The campaign will feature digital ads in districts and states represented by the following Members of Congress: Rep. Sanford Bishop (GA-02), Rep. Abigail Spanberger (VA-07), Rep. Mary Sattler Peltola (AK), Rep. Chris Pappas (NH-01), Rep. Annie Kuster (NH-02), Rep. Susie Lee (NV-03), Rep. Steven Horsford (NV-04), Rep. Dina Titus (NV-01), Rep. Henry Cuellar (TX-28), Rep. Yadira Caraveo (CO-08), Rep. Donald Davis (NC-01), Rep. Kathy Manning (NC-06), Rep. Jeff Jackson (NC-14), Rep. Wiley Nickel (NC-13), Rep. Vicente Gonzalez (TX-34), Rep. Elissa Slotkin (MI-07), Sen. Jacky Rosen (NV), Sen. Sherrod Brown (OH), Sen. Jon Tester (MT), Sen. Tammy Baldwin (WI), and Sen. Bob Casey (PA).