Please select your state
so that we can show you the most relevant content.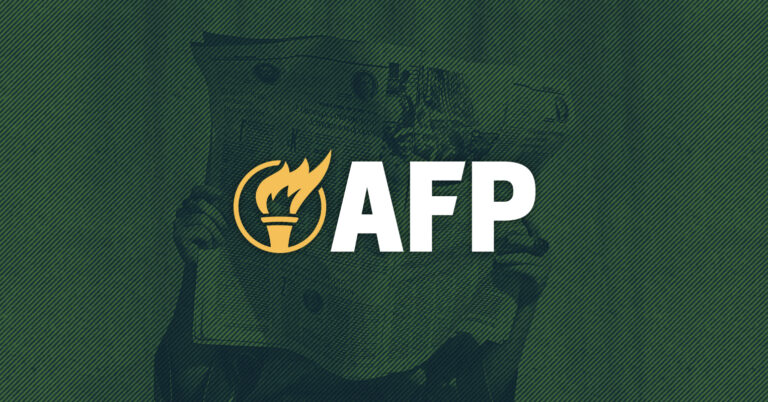 AFP Calls on Congress to Pass Braun-Barr Resolution to Stop Biden ESG Regulation
ARLINGTON, VA—Americans for Prosperity (AFP) is calling on Congress to pass the bipartisan joint resolution led by Senator Mike Braun (R-IN) and Representative Andy Barr (R-KY) that would stop the Biden Administration's ESG rule from endangering Americans' hard-earned retirement incomes.
In November, the Biden Administration issued a rule through the Department of Labor (DOL) that eviscerates fiduciary obligations in practice and undermines Congressional intent by encouraging retirement fund managers to inject environmental, social, and corporate governance (ESG) goals into their investment decisions rather than making decisions that will protect and grow Americans' hard-earned retirement savings. This regulation replaces a previous rule that mandated that retirement fund managers solely prioritize making decisions that will get Americans the best returns possible. Under the new regulation, plan participants could unknowingly be enrolled in ESG funds, which may prioritize political interests over sound investment strategies without their consent.
Yesterday, Senator Mike Braun officially introduced a bipartisan resolution to roll back the Biden regulation under the Congressional Review Act, and he is joined by 49 other Senators. Representative Andy Barr is leading the companion resolution in the House of Representatives.
Americans for Prosperity's Chief Government Affairs Officer Brent Gardner made the following statement:
"Millions of Americans have lost hard-earned savings in their retirement accounts over the past two years due to record-high inflation and economic uncertainty. Yet rather than allowing Americans to make their own decisions about how to catch up on their retirement savings, the Biden Administration's new regulation permits 401(k) managers to prioritize underperforming ESG funds instead. Countless Americans have made decisions recently to stay in the workforce and delay retirement due to the losses their retirement accounts have suffered. Sen. Braun and Rep. Barr's resolution will help ensure that these Americans can get caught up to their savings goals and enjoy their retirements with their families."
AFP is joined by over 100 officials and organizations in calling on Congress to act quickly and protect Americans' abilities to make the best investment decisions for their retirements. Read our letter HERE. 
Americans for Prosperity is an advocacy and accountability organization that helps pass policies to expand freedom and opportunity.
© 2023 AMERICANS FOR PROSPERITY. ALL RIGHTS RESERVED. | PRIVACY POLICY