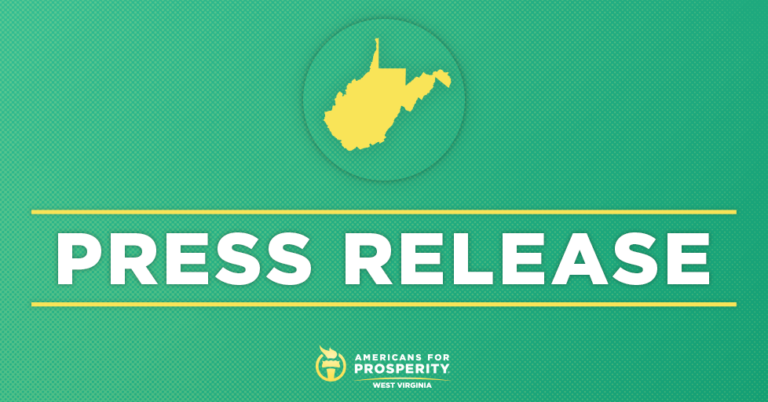 AFP Commends House for Supporting Property Rights, Civil Asset Forfeiture Reporting
CHARLESTON, WV – Americans for Prosperity-West Virginia (AFP-WV) today commended the West Virginia House for passing H.B. 4717, a bill that establishes common-sense reporting requirements on civil asset forfeiture.
Currently, civil asset forfeiture allows the government to seize assets of a person that they believe is committing or has committed a crime, even if that person wasn't charged with or convicted of a crime.
While the bill does not change how forfeiture works in West Virginia, the bill creates a central, publicly available database of forfeitures, providing much-needed transparency. If signed into law, agencies would be required to report data on individual seizures and details such as the alleged offenses connected to forfeitures, whether owners were charged or convicted of any crimes, and how proceeds from forfeiture were spent.
Americans for Prosperity-West Virginia State Director Jason Huffman issued the following statement:
"If the government is going to deprive a citizen of their property, it is critical that there is at least a level of transparency and accountability in that process. Right now, our state has some of the worst civil asset forfeiture reporting requirements in the nation. We thank the House for recognizing the need to shine a light on how forfeitures are conducted. The Senate should stand up for the property rights of West Virginians and send this bill to the governor's desk without delay."
Background: 
The grassroots group ran a digital campaign connecting Mountaineers with their lawmakers in support of H.B. 4717. The group contacted thousands of Mountaineers and over a hundred letters were sent to lawmakers urging them to support the bill.
The Institute for Justice rates West Virginia a D – for its civil asset forfeiture laws. The Institute for Justice is particularly critical on the reporting requirements, stating: "Forfeiture reporting requirements in the Mountain State provide little to no internal accountability or public transparency."
AFP-WV has long maintained that understanding the average size of seizures and forfeitures, as well as how many are tied to a criminal conviction will help lawmakers and the other stakeholders understand the full scope of forfeiture practices in the state. Without this information, it is much more difficult to make evidence-based policy decisions in the future.