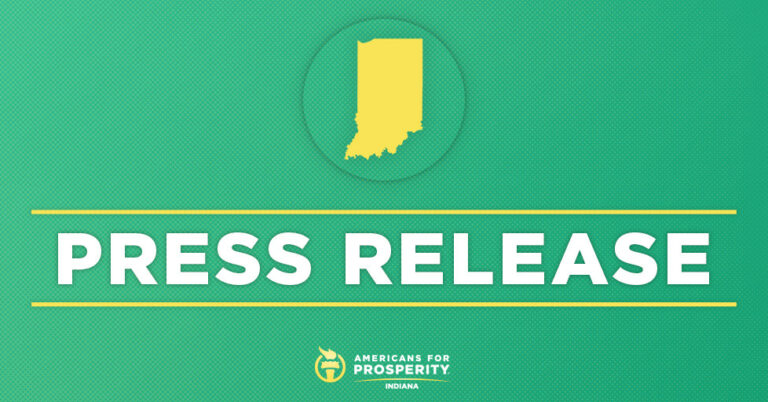 AFP Calls Out Sen. Donnelly in July Fourth Recess Ad Campaign
Grassroots group issues call for FY 2019 freeze in discretionary spending
Indianapolis, Ind. – Americans for Prosperity-Indiana (AFP-IN) today announced a digital, direct mail, and radio ad campaign holding Senator Joe Donnelly accountable for opposing President Trump's spending cuts, also referred to as rescission, which would have saved taxpayers about $15 billion in unspent funds. The ad campaign, which begins over the July Fourth recess, will also target senators Susan Collins (R-ME), Richard Burr (R-NC), Heidi Heitkamp (D-ND), Claire McCaskill (D-MO), Tammy Baldwin (D-WI), and Jon Tester (D-MT).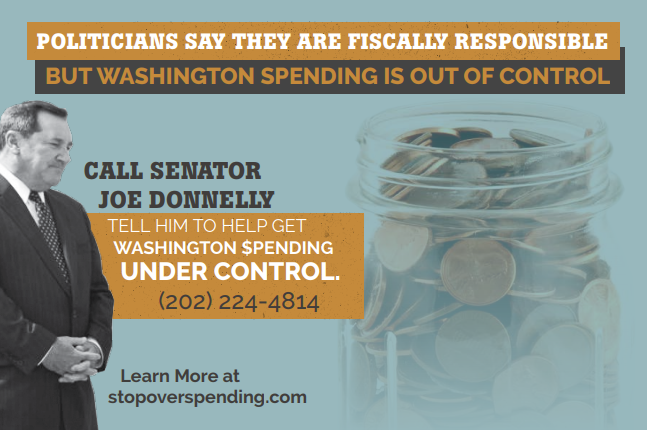 AFP-IN State Director Justin Stevens issued the following statement:
"Too often Washington lawmakers pay lip service to fiscal restraint only to then rubber-stamp the wasteful spending Hoosiers elected them to reject.

Sen. Donnelly's vote against Trump's spending cuts is a betrayal of taxpayers' trust. Our activists are eager to hold him accountable."
AFP also called on Congress to freeze discretionary spending for fiscal year 2019. In a letter sent Thursday to chairs and members of the House and Senate Appropriations committees, AFP urged lawmakers to freeze and then fix federal spending by first holding discretionary spending at FY 2018 levels and then pursuing comprehensive reforms to mandatory spending.
AFP also outlined principles to safeguard the financial future of all Americans through responsible federal spending.
View the principles document here
Background:
AFP Expresses Disappointment in Senate for Blocking Vote on Rescission (6/20/18)
AFP-IN Urges Sen. Donnelly to Support Trump's Spending Cuts  (06/19/2018)
AFP-IN Thanks IN Representatives for Supporting Trump's Spending Cuts (6/8/18)
AFP Praises House for Passing Rescission Package (6/7/18)
AFP Challenges IN Delegation to Cosponsor Trump's Rescission Package (6/6/18)
AFP-IN Holds Visclosky Accountable on Government Spending with New Campaign (5/24/18)
For further information or an interview, reach Lorenz Isidro at LIsidro@afphq.org or (703) 887-7724. 
Americans for Prosperity (AFP) exists to recruit, educate, and mobilize citizens in support of the policies and goals of a free society at the local, state, and federal level, helping every American live their dream – especially the least fortunate. AFP has more than 3.2 million activists across the nation, a local infrastructure that includes 36 state chapters, and has received financial support from more than 100,000 Americans in all 50 states. For more information, visit www.americansforprosperity.org
###