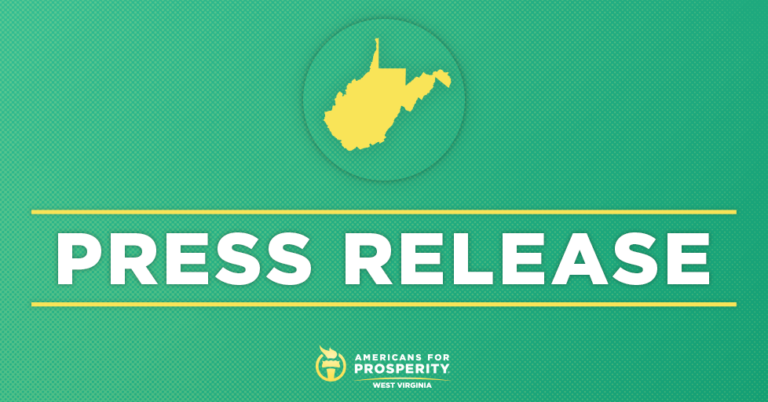 AFP Calls on WV Lawmakers to Restore Educational Opportunities in SB 451
CHARLESTON, WV—Americans for Prosperity-West Virginia (AFP-WV) today urged the West Virginia Legislature to expand educational opportunities for every student in West Virginia by restoring educational savings accounts and expanding charter school options to SB 451.
AFP-WV, along with our coalition of state and national organizations and thousands of citizens across the state, has been a leading voice on the Comprehensive Education Reform Act as it's made its way through the legislative process. Both the Senate and House Finance versions of this bill represented a good first step towards providing educational freedom in the Mountain State. However, the version ultimately adopted by the House has stripped the legislation of those positive qualities. As passed by the house, SB 451 will only hold back West Virginia students, families, and educators from having access to proven educational opportunities.
AFP-WV State Director Jason Huffman issued the following statement:
"We will not support a version of SB 451 that does not restore vital educational freedom provisions.  Divisive and inaccurate rhetoric has not, and will not, deter our belief that every child in West Virginia deserves access to a quality education, regardless of income or zip code. The version of SB 451 passed by the House does not provide educational freedom to each child."
"We look forward to continue working with lawmakers to craft and adopt legislation that will empower our students, families, and educators to innovate and transform lives."
Background:
Americans for Prosperity-West Virginia announced its support for SB 451 on January 24th: AFP-WV Applauds Lawmakers' Bold Step Toward Empowering Students, Parents, and Educators
AFP-WV also released a coalition letter of influential organizations calling for the House of Delegates to support the Comprehensive Education Reform Act: West Virginians Come Together to Empower our Education System
For further information or an interview, reach Nicole Tardif at NTardif@afphq.org or 571-329-0161.