Please select your state
so that we can show you the most relevant content.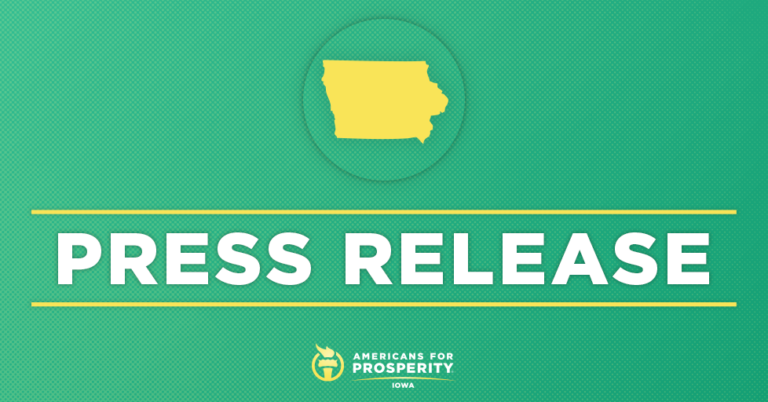 AFP, Bi-Partisan Coalition Support Gov. Reynolds' Proposal to Restore Voting Rights to People with Felony Records
DES MOINES, Iowa – Following a press conference with Governor Kim Reynolds on her proposal to restore voting rights to people with felony records, Americans for Prosperity-Iowa State Director Drew Klein released the following statement:
"At AFP, we're working to create a criminal justice system that recognizes the potential of every person to transform their life and contribute to society. Ensuring that people with felony records who have paid their debts can participate in their communities in meaningful ways is a foundational part of the conversation, so we're excited to support Gov. Reynolds' proposed constitutional amendment.
As one of just two states that permanently disenfranchises all those with felony records, we should be concerned about the impact of creating an underclass of second-tier citizens. This reality contributes to our cycle of recidivism which creates new victims and imposes a recurring cost to taxpayers in our state. Restoring an individual's right to vote is about restoring their full sense of what it means to be a citizen and contribute to our communities. We're pleased to join a bi-partisan coalition in support of Gov. Reynolds' proposal, which correctly balances the need to protect public safety and hold wrongdoers accountable, while also removing a clear barrier preventing folks from truly re-entering their communities."
Additional information: 
OPED: Gov. Reynolds is right: It's time to restore voting rights to ex-offenders
© 2023 AMERICANS FOR PROSPERITY. ALL RIGHTS RESERVED. | PRIVACY POLICY