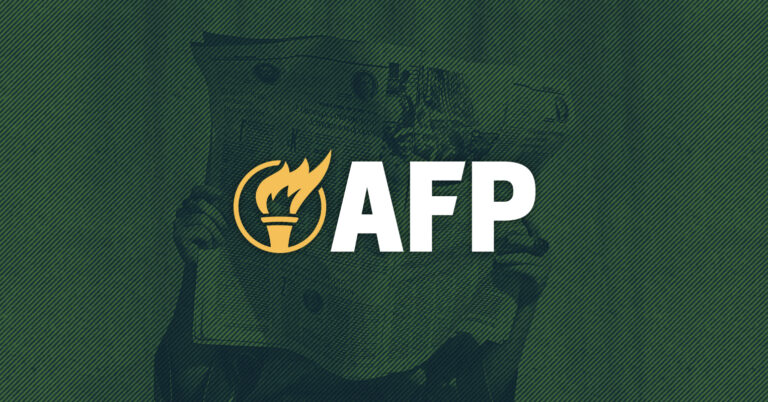 AFP Applauds House Passage of Strategic Production Response Act
Arlington, VA – Today, the House of Representatives took an important first step to help improve our nation's energy security and reduce costs for millions of Americans by passing the Strategic Production Response Act (SPRA).
Among Americans for Prosperity's (AFP) top legislative priorities is unleashing America's energy resources. This legislation, sponsored and driven by House Energy and Commerce Committee Chairwoman Cathy McMorris-Rodgers, is a prime example of how Congress can take action to help address the challenges all Americans are facing today, while also improving our energy security in the long-term.
AFP regulatory policy fellow Marc Marie issued the following statement:
"The Strategic Petroleum Reserve is intended for national emergencies, not quick political cover for high prices. Our reserves stand at their lowest level in nearly 40 years – not because of a string of major supply disruptions or natural disasters, but because the SPR has been repeatedly tapped to mask the absence of a serious all-of-the-above energy policy. This weakens both our economic and national security. The Strategic Production Response Act will help restore it.
"By putting an end to the irresponsible misuse of these reserves and ensuring any non-emergency siphoning from the SPR is paired with responsible steps to increase production, this legislation will lead to greater energy security, lower prices, and hopefully a more coherent and comprehensive energy policy. We applaud Chairwoman McMorris-Rodgers on her commitment to advancing this bill through the House and urge others to follow her lead.
"Americans are counting on Congress to take on these challenges. The Strategic Production Response Act is great first step."
Earlier this year, Americans for Prosperity released its legislative roadmap for the 118th Congress focusing on solutions that will reduce costs, ignite innovation, fuel energy abundance, increase accountability, and keep Americans safe. Three key pillars of unleashing energy abundance include the UNSHACKLE Act, START Act, and the Strategic Production Response Act. AFP will be urging the Senate to take up the SPRA and advance it to President Biden's desk as soon as possible.
For more context on the legislation: 3 reasons why Congress needs to pass the Strategic Production Response Act