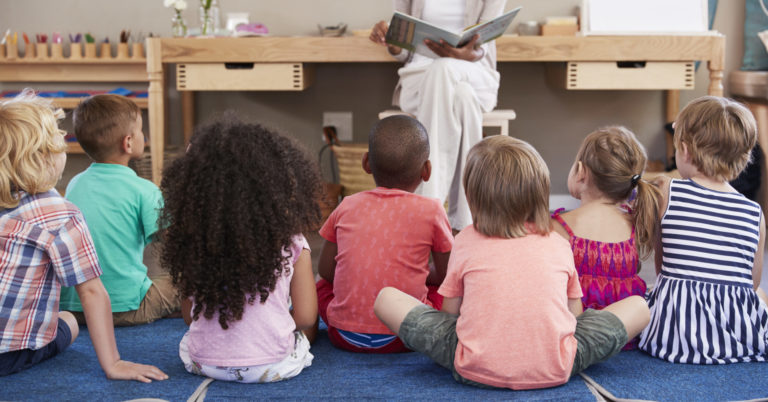 Why Wait? Let's Expand Educational Opportunity To Transform Lives Now
More than 56 million students enter a K-12 classroom each year with the desire to learn, grow and succeed. With a quickly evolving world, it's time to rethink our approach to education from the ground up. Let's provide all students the opportunity to discover their unique talents.
Let's unleash the knowledge of teachers and communities to address the needs of our children.
An effective education taps into the inner motivations of students, enabling them to develop the knowledge and skills that will lead to fulfillment and success in their lives. Whenever and wherever we encounter barriers to effective education, we must work together to discover and implement better approaches that benefit and empower both students and educators.
By working together, we will find solutions that best meet the needs of our communities. Citizens in each state know how to best provide all students the opportunity to develop their talents, find fulfillment in their lives, and improve their communities.
We are eager to work with anyone who shares our passion for advancing educational opportunities based on three principles:
All students are worthy of dignity and respect. Laws should be equally applied allowing every student access to the solutions that work for them regardless of where they live, what their parents earn or whom they know. All students and families should be able to select the option – public, charter, private, virtual, hybrid or home education – that works best for them.
Diverse and plural solutions for diverse and plural people. Let's give educators and families the freedom to collaborate on solutions that work for every kid. While standardized solutions may work for some, we support a variety of options so that every student has access to whatever educational path will work best. If we want diverse and inclusive environments for kids, then let's empower educators to unleash their creativity to meet the needs of students.
Innovation – Our society embraces innovation and the free flow of ideas. Education should be dynamic, adapting to prepare students for an ever-changing world. Educators must have the opportunity to be creative and solution oriented, so they can meet the individualized needs of students.
Political affiliations and misguided commitment to standardized solutions have impeded our ability to unite and realize true change. We must acknowledge that a quality education can happen in any school model – including public or private schools, charter or homeschools, virtual schools, and ways yet to be imagined. Yesterday's assumptions should not determine tomorrow's opportunities.
Education has the power to transform lives and communities. We envision a future in which all students have access to a quality education that enables them to acquire the knowledge and skills necessary to lead a fulfilling and successful life.
Transformation is never an easy road, but we can all agree that we can and must improve educational opportunities for each and every child – and the time to start making a change is now.
Meredith Olson is the leader of the K-12 education initiative at The Seminar Network Institute and Andrew Clark is a state director at Americans for Prosperity.