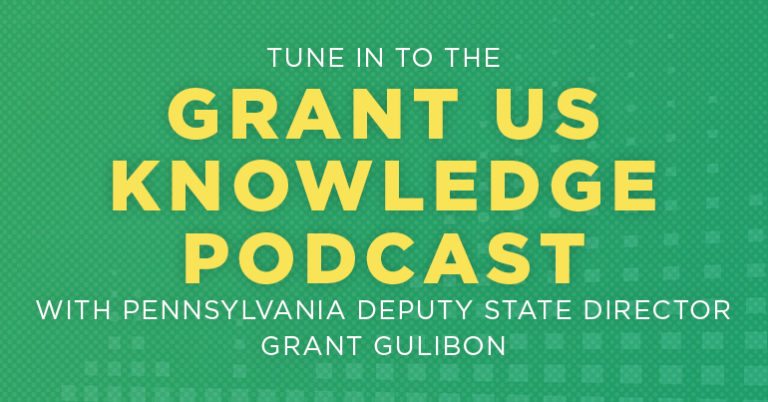 What has Americans for Prosperity been up to in Pennsylvania?
As the Pennsylvania legislative session winds down, it's time to reflect on the busy year this has been for the commonwealth's politics. The General Assembly debated a wide range of issues, from criminal justice to health care, regulatory reform to education. Meanwhile, all Pennsylvanians have been grappling with the COVID-19 pandemic.
In the fifth episode of Grant Us Knowledge, Deputy State Director Grant Gulibon discusses the many issues Americans for Prosperity-Pennsylvania has been working on and where those issues stand in the legislature.
"I thought it would be a good idea today to bring everyone up to date on the issues that AFP-PA has been working on over the past couple of years," Gulibon says. "Issues that are still hanging out there with the potential for success that remain as we still have these few days left of session."
Joining Gulibon in this episode is Americans for Prosperity-Pennsylvania State Director Ashley Klingensmith.
Over the course of the nearly 30-minute episode, they discuss:
2:30 – The progress of occupational licensing reform
6:30 – What occupational licensing is and how it creates barriers to opportunity
6:58 – How occupational licensing laws can be reformed
11:24 – Is the General Assembly considering education scholarship account legislation?
16:15 – Moving the needle on scope-of-practice reform
20:30 – A big legislative push for regulatory reform
23:50 – A rundown of the budget and the deficit
24:40 – The benefits of "smart on crime, soft on taxpayers" criminal justice reform
"If ever there were a time for bold moves, and busting up the status quo, this is certainly it," Gulibon says. "And we're going to be continuing to work very hard here in Harrisburg and with our activists around the state to shake loose some of these reforms that are currently being hung up and get them to the finish line."
Enjoyed this episode of Grant Us Knowledge? Listen to additional episodes to stay up to date on the policies affecting the lives of Pennsylvanians.