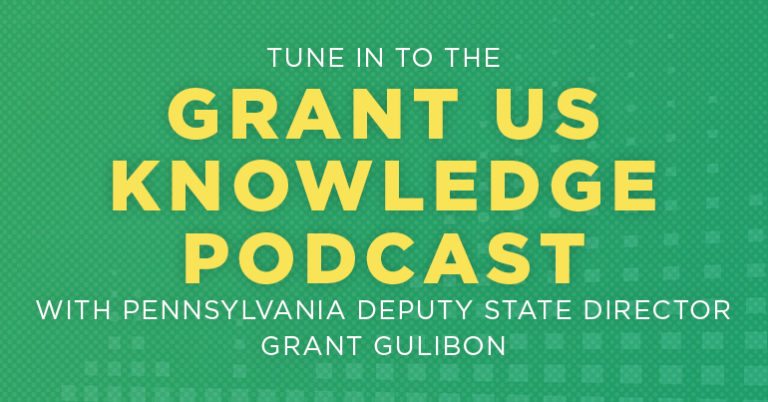 What barriers to innovation and job creation stand in the way of Pennsylvanians?
153,000 regulations.
That's how many regulations are on the books in Pennsylvania.
How does this plethora of regulations help – or hinder – people from achieving their potential?
In the second episode of Grant Us Knowledge, Americans for Prosperity-Pennsylvania's new podcast covering important policy issues in the commonwealth, Deputy State Director Grant Gulibon maps out Pennsylvania's current regulatory environment and how it's affecting businesses and communities.
"A certain level of regulation in society is necessary to protect public health and safety… oftentimes a proliferation of regulations in any given area can lead to a confusing and burdensome situation and very little regard to how regulations will play out in the real world," Gulibon says.
Joining Gulibon in this episode are Americans for Prosperity Policy Analyst Martin Rodriguez, who specializes in regulatory policy, and Bob Fisher of RJ Fisher & Associates, a civil engineering and surveying company in Pennsylvania that is actively involved in improving the commonwealth's regulatory environment.
Over the course of the nearly 28-minute episode, they discuss:
2:15 – the cost of complying with regulations for Pennsylvania's economy and businesses
3:40 – flaws in Pennsylvania's regulatory environment and the tension between regulations that support legitimate government function and those that are merely red tape
4:32 – creative ideas and solutions introduced by Pennsylvania's General Assembly, such as the Fighting Chance Act, which would require agencies to review and reduce regulations currently on the books
10:35 – legislation that would allow for systemic and independent review of existing regulations and determine whether they're achieving the purpose they were set to achieve
13:12 – how Fisher deals with the regulatory process as a practitioner
14:20 – challenges faced by businesses in Pennsylvania's current regulatory climate, including the costs imposed by unnecessary paperwork and delays in permitting and other compliance processes
16:20 – legislation that addresses the problem of permit delays
22:12 – how businesses and municipalities can work together toward solutions and the best starting points for regulatory reform
"We will keep pushing forward to do this work, to break the barriers that are standing in the way of job creation and entrepreneurship," Gulibon says.
Listen to the conversation below.
Enjoyed this episode of Grant Us Knowledge? Listen to additional episodes to stay up to date on the policies affecting the lives of everyday Pennsylvanians.