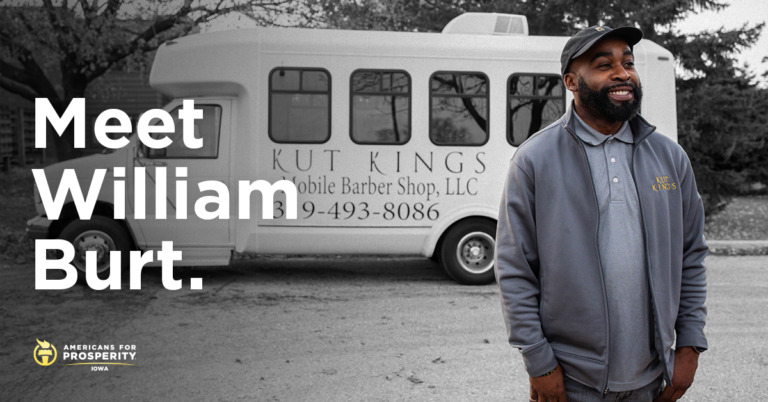 Watch How One Barber is Building a Movement
Apr 8, 2020 by AFP
Last night, AFP activists and staff in Iowa gathered online for the premiere of a new video telling the incredible story of William Burt, a barber from the Hawkeye State whose story has brought about big change. It's the kind of inspiring story we all need to see right now, and now you can watch it too!
By partnering with Americans for Prosperity, Mr. Burt was able to change the law – and continue changing lives.
Do you support breaking down occupational licensing barriers that are holding people back? Sign our petition.