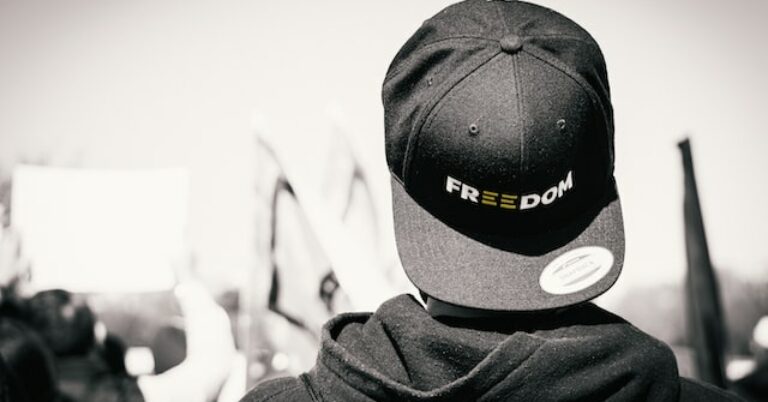 A gunman tried to kill me and others because of our religious and political views
Ten years ago, a gunman tried to kill me and others because of our religious and political views.
I worked for a religious liberty organization that rented space from another group, the Family Research Council. The shooter was miraculously stopped in the lobby by an unarmed guard, likely saving the lives of dozens – myself included.
He said he chose our building after finding the Family Research Council labeled as a "hate group" on the Southern Poverty Law Center website; he intended to kill everyone in the building and brought Chick-fil-A sandwiches to leave on each body.
The gunman believed, wrongly, that speech is violence, and so responding with violence is appropriate or even acceptable. But violence is not speech, and speech is not violence.
No matter how deep our differences, free speech offers the promise of resolving them through dialogue and persuasion, not physical harm. Unfortunately, it seems as though there's only been an ever-growing increase in the number of voices justifying violence as a way to confront ideological opponents.
While mine was a one-time scare, the writer and free speech advocate Salman Rushdie has lived with the threat of violence in response to his speech for decades.
After Rushdie published The Satanic Verses in 1988, Iran's then Supreme Leader issued a fatwa calling for his death. Rushdie lived in hiding until he moved to the United States in 2000.
Just a few weeks ago, though, he was attacked and stabbed repeatedly at an event in New York by a man who is believed to have been motivated by the fatwa.
"Free speech is life itself," Salman once said.
This is just one of the many reasons Americans for Prosperity and the tens of thousands of Americans we work alongside are so fervent about defending free speech.
The idea that some opinions or concepts are not just offensive but physically harmful fosters the conditions in which the violence aimed at shutting down those ideas is justified. The thought process becomes "if you are harming me with words, me committing violence against you is simply self-defense."
The Rushdie attack puts into sharp focus the dangers of the current moment. It also highlights where we can and must go from here.
Rushdie chose to come out of hiding in America. He knows the importance of our First Amendment. We can and should celebrate that America is a refuge – not just for authors or artists but for independent thinkers and mavericks. That has been our hallmark throughout the history of our existence.
You can contribute to America continuing to be a refuge.
You can be an advocate for free speech in your own life.
You can take action when there are opportunities to defend and protect free speech.
And you can reject the doom and gloom existentialist thinking that turns every ideological opponent into a true threat; you can reject the conspiracy theorists who would try to tell you that you have no power for change and that tools like free speech and civic engagement are no longer viable means of advocating for what we believe in.
We can all honor Rushdie and his sacrifices by standing up for free speech.
Want to learn more? Join us at Americans for Prosperity and not only stand up for free speech, but also use that freedom to make a difference.
Civil liberties are the solution to uncivil times. Join the defense of Free Speech: