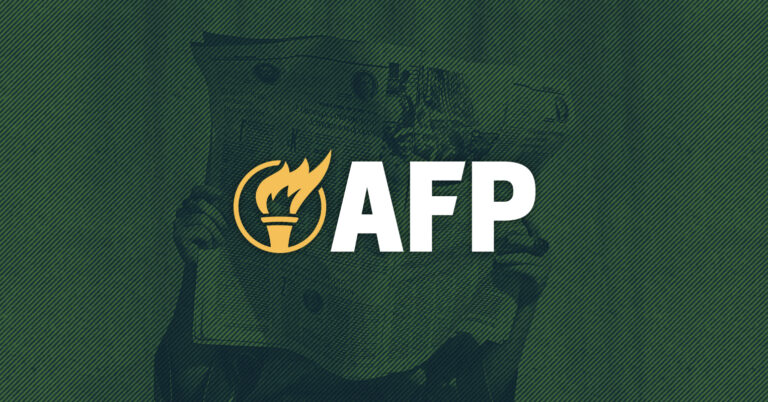 Americans for Prosperity Expands Efforts Nationwide to Reignite the American Dream
ARLINGTON, VA—Americans for Prosperity (AFP) today announced expansion to all 50 states in the country. This comes as the organization launches the largest grassroots effort to date to Reignite the American Dream by inspiring and empowering more Americans to get engaged in public policy debates and demand better from elected leaders heading into the 2024 election cycle. AFP has brick-and-mortar chapters in 36 states across the nation and will now have a presence in the remaining 14 states. Wyoming, the newest state chapter, opened its office in January.  
"As AFP prepares to activate more Americans than ever before, we are expanding our footprint nationwide so that we can reconnect Americans to the foundational principles of freedom, opportunity and prosperity," said AFP CEO Emily Seidel. "AFP has a proven track record of championing legislation and empowering grassroots activists to make an impact on key issues and elections. This expansion marks a new era at AFP and we're confident our leaders, allies, and volunteers will deliver on our promise to get government out of the way and empower Americans across the country to pursue their dreams." 
Regional State Director Heather Andrews and Regional State Director Ross Connolly will be leading the expansions on the Pacific Coast and New England, respectively. Both Regional Directors have served in the organization previously, Andrews as the state director of AFP-Utah, and Connolly as deputy state director of AFP-New Hampshire. 
"We are committed to building a strong grassroots network of activists across the country who are passionate about promoting economic freedom and individual liberty," said Heather Andrews, Regional State Director for American for Prosperity. "I'm excited to build a strong network of grassroots activists out West who are ready to help us reignite the American Dream." 
"I know from my time in New Hampshire that the right policies make the difference between prosperity and poverty. AFP's expansion into New England and the Mid-Atlantic creates an opportunity to take what's already working in New Hampshire and replicate our success up and down the Eastern Seaboard," said Connolly. 
AFP is committed to changing the trajectory of our country toward one guided by core American principles that will help reignite the American Dream and unleash prosperity for all. AFP's expansion will also have an immediate effect inside the Beltway as the organization prepares for its annual Capitol Conference in June. The organization will fly-in state leaders and activists from across the country to speak directly with lawmakers about the most pressing issues facing Americans: the continued rise in the cost of living due to inflation, access to affordable and reliable energy, and removing barriers to economic opportunity.