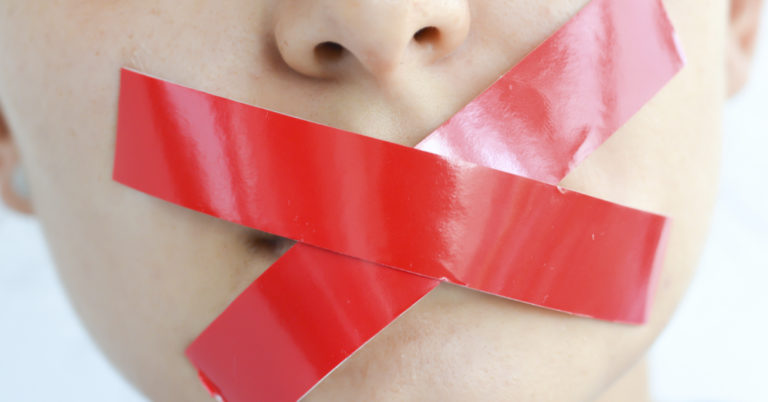 University of Montana Tagged Again for Free-Speech Infringement
What words and phrases do you consider to be "mean, nasty or vindictive"? Whatever your thoughts, they likely differ from the people around you.
That's why the University of Montana Western's code for accepted speech should be met with great skepticism.
According to the university's Student Code of Conduct, discussions "should never become mean, nasty or vindictive." But who gets to interpret that standard?
"If I were to take a guess, based on how speech and other matters are disciplined at other universities, I'd have to say the person who decides is the person most offended, rather than a reasonable person," Ashe Schow wrote for The Daily Wire.
That means speech deemed to be in violation of the code could be a harmless disagreement of opinion.
For this reason, the Foundation for Individual Rights in Education (FIRE) flagged University of Montana Western's rule as its Speech Code of the Month.
"A great deal of constitutionally protected expression could be punished under this policy," FIRE wrote. "And even if these civility policies aren't applied to punish protected speech in practice, they're still likely to have a chilling effect on speech, as students reading the policy will self-censor and avoid controversial expression rather than taking that risk."
This Isn't the First Time
The University of Montana system has a history of infringing on free speech rights.
Last year, the dean of the School of Journalism at the main campus declined to host conservative writer Mike Adams after he was selected as a lecturer by the Cole Foundation. The Cole Foundation had been bringing lecturers to UM for years and this was the first time they were stopped by college administration.
Adams is a mainstream conservative writer, and a college professor. But according to some, his past statements are controversial even though, ironically, his intended topic for the evening was how campus administrators in his home state had gotten in trouble for violating the free speech and freedom of association rights of their students.
With a lot of work and the support of the wider Missoula community, the event did happen despite the Journalism schools' mismanagement.
Unfortunately, it seems as though Montana's universities are becoming less and less willing to tolerate, much less encourage, civil discourse on campus. Both students and faculty are ever more willing to stop people from speaking rather than listening with an open ear. This is a dark road to travel down.
The Answer Is More Speech, Not Less
Not only is free speech a constitutional right guaranteed by the First Amendment, but it's fundamental to engaging in our communities. That's why opportunities to preserve free speech, such as the FORUM Act, are now more important than ever.
Our state government has a role in securing the free speech rights of Montana's college students. AFP-MT hopes to further legislative solutions during Montana's upcoming session that will ensure their freedom of speech, association and assembly on our campus.
When confronted with speech you disagree with, the best solution is more speech — not less.