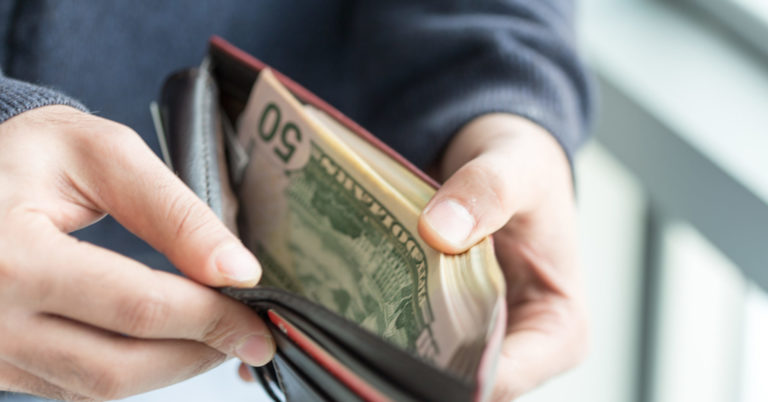 Three Principles for Budget Process Reform
The Joint Select Committee on Budget and Appropriations Process Reform, established by the Bipartisan Budget Act of 2018, is tasked with identifying reforms to improve the existing budget process.  They could be bold and overhaul the entire existing Congressional Budget Act of 1974, or they could propose incremental reforms aimed at improving the existing process.
It has been 22 years since the process was followed. Clearly it is broken.  Worse, the new norm is budgeting by crisis, lurching from one high stakes deal to another in the hopes of avoiding a government shutdown.  The result is ever-higher spending, political stagnation, and fiscal uncertainty.
The committee should consider these three principles and potential recommendations when formulating its November report.
Principles: The budget process should include strong fiscal targets for the entire budget that are sustainable year after year. Congress should set priorities and make choices across all federal programs within those targets.
The Reality:
There is no firm vision for fiscal policy or enforceable limits for how much in total the federal government will spend and tax.
Only discretionary spending, currently just 30 percent of total federal spending, is subject to annual appropriations. Entitlements, such as Social Security and Medicare, are currently funded on autopilot without a vote of Congress.
Congress is not required to reauthorize Social Security and Medicare regularly as are most programs, from the farm bill to the Children's Health Insurance Program.
With such a small share of the budget that must be appropriated each year, lawmakers are not required to make policy trade-offs across the entire budget, making it easy and likely to increase spending.
The Solutions:
Set a limit on total spending that will require balancing policy goals and making trade-offs across the entire budget.
Tie total federal spending to a stable metric such as the average growth rate in tax revenues calculated over multiple years or potential GDP that will put spending on a path that is sustainable and affordable.
Put entitlements on a regular budget, perhaps every 5 -7 years, setting affordable targets, potentially keeping the programs on track through automatic adjustments.
Principles: The legislative process should run smoothly and meet defined deadlines allowing legislators and the administration to set priorities, and plan and execute budget policies smoothly and efficiently.
The Reality:
The budget calendar is not synchronized with congressional sessions.
There are no penalties for failing to meet budget deadlines.
There is no contingency if Congress fails to meet funding deadlines, resulting in automatic shutdowns.
The amount of legislation necessary to complete all the budget steps is massive: Each chamber must produce a non-binding budget resolution and 12 appropriations bills, then typically a conference report for the budget resolution and each appropriation bill. There is not adequate time to achieve all the required budget and appropriation legislation in addition to other legislative priorities.
Tight time frames and back-room dealmaking mean few legislators have time to read the bills.
The "must-pass" and massive nature of omnibus spending bills are subject to frequent unrelated policy riders.
The Solutions:
Change the federal government's fiscal year from October 1 to January 1 to synchronize the budget process with the calendar year and the legislative calendar. This would allow a full year for the budget process rather than the current 9 months and allow for a regular order process where legislators can read legislation before they vote.
Establish a "back up" automatic spending appropriation provision through an automatic continuing resolution for one year maximum at no more than the previous year's spending for any appropriation legislation bill(s) that did not get enacted.
Raise the bar for abusing the process through procedural rules such as requiring a strong supermajority for including unrelated policy riders or to ensure adequate time to read legislation.
Principles: Congress should set clear priorities and specific, actionable policy goals for spending and taxes in a clear and transparent manner. Policymakers should have a clear understanding of the fiscal implications of current policy and changes to it.
The Reality:
The budget resolution is non-binding so Congress is less likely to meet deadlines, set priorities or even pass a resolution at all.
The non-binding nature also incentivizes political documents rather than setting realistic budget targets and achievable policy priorities.
The Congressional Budget Office scores are often very opaque assumptions that are either unclear or not disclosed. CBO analysts cannot benefit from best knowledge regarding its models and modeling practices.
Use of current policy baselines without firm limits on spending clearly biases the budget towards ever-higher spending, while current law baseline biases towards higher taxes.
The Solutions:
Change the budget resolution to a binding, joint resolution signed by the president.
Involve the president "up front" on the budget resolution.
End the practice of unrealistic "show budgets" that are political documents.
Congress and the Congressional Budget Office should increase transparency over its work, helping lawmakers understand its assumptions, certainty over projections, and the very models it uses to make forecasts and projections.
Eliminate budget gimmicks that allow new spending to appear paid for when it is not.
Remove the bias towards higher taxes and spending in the baseline.
For further information or to set up an interview, please send an email to GBraud@afphq.org.
Americans for Prosperity (AFP) exists to recruit, educate, and mobilize citizens in support of the policies and goals of a free society at the local, state, and federal level, helping every American live their dream – especially the least fortunate. AFP has more than 3.2 million activists across the nation, a local infrastructure that includes 36 state chapters, and has received financial support from more than 100,000 Americans in all 50 states. For more information, visit www.americansforprosperity.org
###