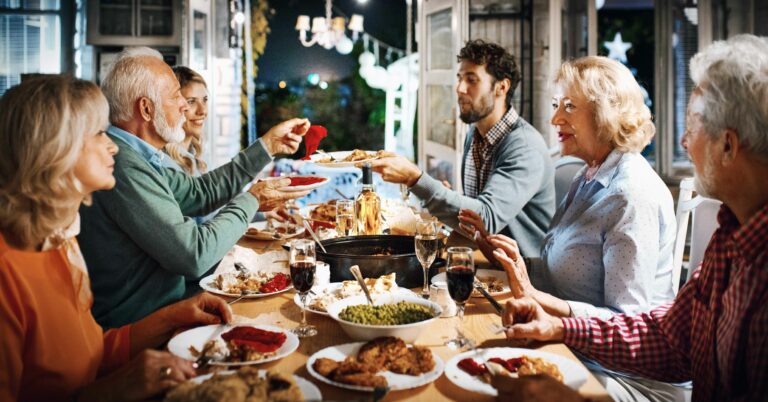 This Thanksgiving, inflation will make food much harder to afford
The U.S. House has approved the $2.4 trillion Build Back Better budget reconciliation bill. President Joe Biden has signed his $1.2 trillion infrastructure plan, and cabinet officials reportedly are headed out on the road to tell the American people why they should be thankful for this new spending.
Biden administration officials also continue to contend rising prices are fleeting. The president even has tried to argue $3 trillion in new federal outlays will cure inflation.
But Americans are skeptical, especially since prices are spiking right before the holiday season.
Thanksgiving will be more expensive this year
The U.S. consumer price index, one of the government's chief measures for inflation, rose 6.2 percent from October 2020 to October 2021. That pace was the fastest in 31 years.
Even if we strip out food and energy costs, which tend to be more volatile, the surge in prices was 4.6 percent, the fastest rate for that measure since August 1991. As CNBC reported, inflation "wiped out the wage increases that workers received" in October.
The impact of these numbers will come into full relief as Americans celebrate Thanksgiving.
Families traveling by car to see loved ones will pay more to get to their destination. A week before Thanksgiving, the average U.S. price for a gallon of gas was $3.41, up 55 percent from $2.20 in November 2020.
Consumers in some states are experiencing even higher prices. In California, for example, a gallon of gas is rapidly approaching $5 a gallon.
Gas Buddy predicts Thanksgiving car travel could be down by about 50 percent this year because of elevated gas prices.
Things will not get much better once the holiday shopping and cooking begins. For example:
Turkey prices are about 25 percent higher than they were at this time last year and they are 50 percent above the five-year average.
Side dishes also will be more expensive. The butternut squash for your soup will cost about 3 percent more than it did last year. But that is nothing compared to the salad. The price of dressing is up about 7.1 percent.
Pumpkin pie for dessert? Prices for baked goods are running about 6 percent above where they were last year.
Even the price of salt has escalated. Between October 2020 and October 2021, the price was up 7.1 percent.
Thanking the host with a good bottle of wine? They will be especially grateful if they uncork it around the new year.
That is because wine prices are "set to skyrocket in 2022 as suppliers struggle to absorb surging costs." Vintners are paying more for glass, and for labels. The Grocer, a British news outlet, concluded, "the inflation at the moment is just frightening."
And there is no end in sight.
Fed acknowledges inflation may be around for awhile
As The Associated Press recently pointed out, "For months, Fed Chair Jerome Powell had described inflation as 'transitory,' a short-term phenomenon linked to labor and supply shortages resulting from the speed with which the economy rebounded from the pandemic recession."
Now Powell is not so sure. In early November, he seemed to confirm Americans' worst fears: inflation is going to be with us for months.
Experts at snack food companies agree.
According to Food & Wine magazine, "From Ritz Crackers and Oreos to Bagel Bites and Jell-O, many common snacks beloved for generations are going up in price as pandemic-related inflation continues to make life more expensive."
The CEO of Mondelez, which makes everything from Oreos to Sour Patch Kids, said he expects snack prices to rise about seven percent in the new year. Kraft Heinz has said costs for its products could go up by as much as 10 percent.
Inflation drives people into poverty
The consequences of rising prices go far beyond the inconvenience of paying more for candy, chips, and alcohol.
In an August 2021 Wall Street Journal op-ed, former U.S. Senate Banking Committee Chairman Phil Gramm reminded readers,
"[I]nflation has been particularly cruel to the working poor. Despite the economy's growth in 1981, the 12.5 percent inflation rate pushed some 2.5 million people, 2.2 million families, and a million children into poverty."
While U.S. consumers are not seeing inflation rates rivaling the early 1980s, food banks already are seeing higher demand because of rising prices. And these organizations are struggling to do more with less.
Volunteers from a Baltimore-area food bank said their monthly food bills are up $60,000.
Wasteful spending could cause those costs to jump higher.
In a report for Congress' Joint Economic Committee, staff senior economist Jackie Benson explained how the Build Back Better budget reconciliation could drive inflation.
"[B]y providing households with more cash (either directly with checks or indirectly with subsidies), the practical impact will be to further increase consumer demand," Benson said. "Additionally, the tax provisions of legislation will likely reduce business investment and hiring. These two forces combined will create more inflation."
There is an alternative. Congress could pull back.
Benson advised,
"The American people would be better served by policies geared toward returning Americans to work and removing barriers to business investment in American workers."
That would be something to celebrate.
Tell your lawmaker to oppose President Biden's massive spending spree today.