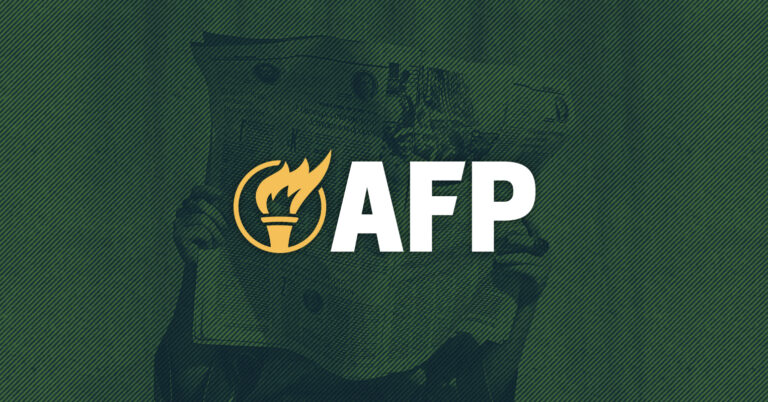 Survey of Montanans, Coalition of Advocates Rally Around Free Speech Legislation
BOZEMAN, MT – A new statewide poll finds that most Montanans strongly support "placing more of an emphasis on free speech" on college campuses, creating momentum for the swift passage of H.B. 517, an amendment to the state's constitution.
As the legislature gears up, AFP-MT, Foundation for Individual Rights and Expression (FIRE), and Alliance Defending Freedom (ADF) are joining forces to encourage lawmakers to pass H.B. 517, a constitutional amendment to fix a judicial loophole that undid the legislature's previous progress on campus free speech.
"The support for campus free speech crosses party lines, demographics, and geographies, and AFP is calling on the legislature to come together to amend Montana's constitution to protect constitutional rights like free speech on public campuses," said AFP-MT State Director David Herbst."Our poll reveals that 70% of Montanans support a potential amendment to protect folks' constitutional rights at public colleges and universities. Let's get it done by passing HB 517."
To advance this critical legislation, AFP-Montana has brought together a broad coalition of interested civil liberties organizations to support the bill.
"The state legislature should have the authority to guarantee that public colleges and universities throughout Montana protect the constitutional rights of students and faculty alike," said FIRE Legislative and Policy Director Joe Cohn. "These rights are too important for legislators to take a hands-off approach."
H.B. 517 will be heard on Monday, March 13th, 2023, at 8:00 AM in the House Judiciary Committee, Room 137.
"Public colleges and universities are meant to be free and open to the exchange of ideas—places where students can exercise their constitutionally protected freedoms," said Alliance Defending Freedom Senior Counsel Zack Pruitt. "But a group of unelected bureaucrats has claimed the authority to pick and choose which of those freedoms Montana's students are allowed to fully enjoy on campus. The Montana Legislature must act to restore those rights by passing HB 517."
The survey, conducted by Public Opinion Strategies (POS) and commissioned by Americans for Prosperity-Montana (AFP-MT), found that a significant majority of respondents favored a potential amendment that would protect the constitutional rights of the public, students, and faculty at public colleges and universities.
BACKGROUND
In 2019 Americans for Prosperity-Montana and a broad coalition of civil liberty-focused think tanks supported the passage of 2 campus free speech bills detailed below.
One was suspended by Montana's judicial system once challenged. This means publicly funded universities could annul the other by challenging it in court any day. It also means other rights with no code protection, such as equal protection, privacy, and due process, cannot be clarified and could be infringed on by the University System without recourse. The courts have decided that the Montana constitution gives exclusive authority to the board of regents to define Constitutional rights on Montana's public campuses; this amendment fixes that mistake.
HB 218 prohibits Montana public higher education institutions from quarantining student expression into small, misleadingly labeled "free speech zones" and establishing outdoor campus areas as public forums. It also provides a cause of action in court for individuals or student organizations whose rights under the bill are violated."
HB 349 codifies into state law the speech-protective definition of student-on-student harassment set forth by the United States Supreme Court in Davis v. Monroe County Board of Education. It also prohibits discrimination against student organizations based on exercising their expressive or association rights.