Please select your state
so that we can show you the most relevant content.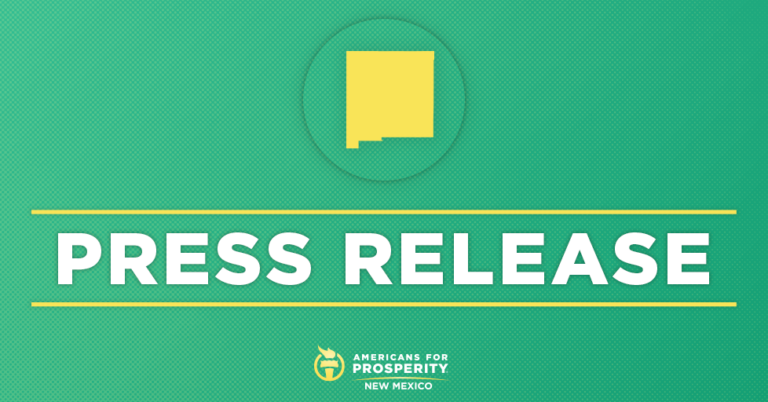 State House Passes Qualified Immunity Reform
SANTA FE, NM – Americans for Prosperity-New Mexico (AFP-NM) today commended the state House of Representatives for passing HB 4, a bill based on recommendations from the New Mexico Civil Rights Commission that would bar the use in state courts of the qualified immunity defense and make state agencies accountable when depriving citizens of their constitutional rights.
AFP-NM State Director Burly Cain issued the following statement:
"The House took our state one step closer to needed criminal justice reform that brings accountability to government actors who violate someone's constitutional rights. Shielding government officials who violate Americans' rights from being held accountable prevents justice from being served and is unfair to good officers. It's time to reform qualified immunity, and we urge senators to send this to the governor's desk."
Background:
More than 70 percent of officers themselves say that poorly performing cops are not held accountable.
AFP-NM State Director Burly Cain recently wrote an op-ed with the Innocence Project on the need for qualified immunity reform.
AFP-NM Speaks in Support of Reforming Qualified Immunity Laws, HB 4, 2/5/21
© 2023 AMERICANS FOR PROSPERITY. ALL RIGHTS RESERVED. | PRIVACY POLICY