Please select your state
so that we can show you the most relevant content.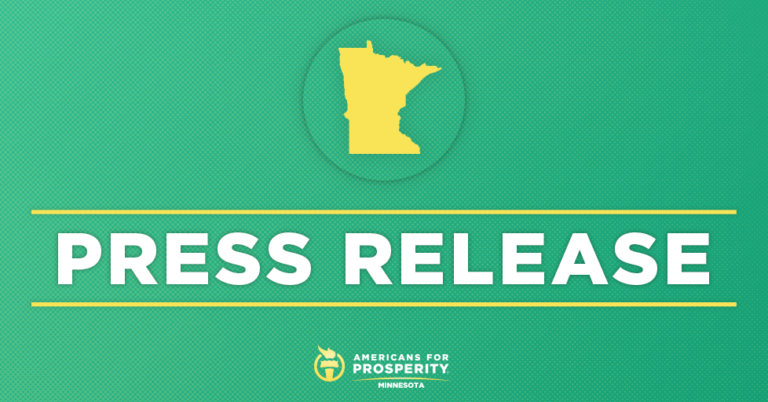 Senate Transportation Committee Votes to End Debt Trap, Overcriminalization Through Driver License Suspensions
ST. PAUL, MN – Americans for Prosperity-Minnesota (AFP-MN) today commended the Senate Transportation Committee for passing SF432, a bill that would put an end to Minnesota's counterproductive license suspension policy – allowing folks with unpaid fines and fees to maintain their means of transportation and generate income, which will enable them to pay their fines and restitution to victims in a timely manner.
AFP-MN sent a letter to committee members urging support for the bill. The companion bill, HF336, also moved forward in the House this week with bipartisan support.
AFP-MN State Director Jason Flohrs issued the following statement:
"Our state's current policy of suspending licenses over unpaid fines often traps Minnesotans into a vicious cycle of debt. This law aims to prevent people from losing their jobs, avoid escalating debt, and prevent increased reliance on publicly funded safety net programs."

"Committee members took a big step in ending the current status quo that criminalizes poverty, paving the path to increased opportunity and prosperity for thousands of Minnesotans. We urge every legislator to support this bill, and we look forward to helping push this bill to Governor Walz's desk with bipartisan support."
Background:
According to the Justice Action Network and the Minnesotan Asset Building Coalition, over 60% of people who lose their licenses through suspension end up losing their jobs – resulting in them unable to pay their fines and other basic expenses.
Criminal justice reform has been a top priority for the organization and one of the biggest issues in AFP-MN's Roadmap to Prosperity.
AFP-MN is also working to pass civil asset forfeiture reform, another key criminal justice reform that enables law enforcement to focus on more severe threats to our communities.
© 2023 AMERICANS FOR PROSPERITY. ALL RIGHTS RESERVED. | PRIVACY POLICY