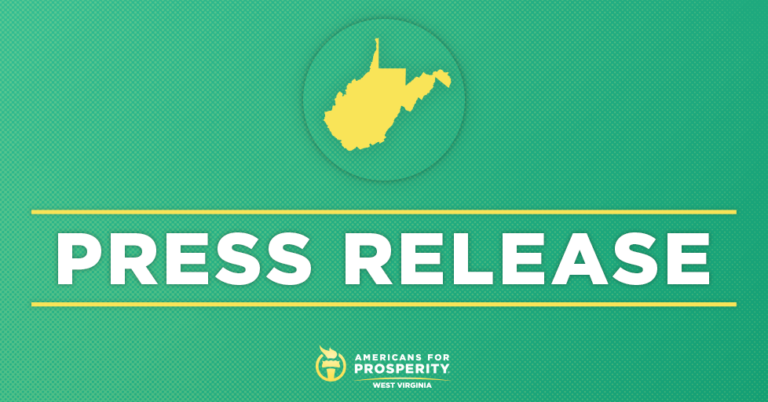 Robust Mail, Radio and Digital Campaign Pushes for Educational Freedom for all West Virginia Students
CHARLESTON, WV — Following the Senate's introduction of the Student Success Act—which includes guaranteed public school open enrollment, public charter schools and support for traditional public education—and an accompanying universal education savings account bill, Americans for Prosperity-West Virginia (AFP-WV) today announced a major effort to promote educational opportunity for all West Virginia students.
Together, this transformative series of legislation will empower students, educators and families all across the Mountain State. The campaign includes radio and television ads, in addition to ongoing statewide digital ads, a direct mail campaign, and grassroots efforts encouraging lawmakers to support educational freedom for every child in West Virginia.
The website innovatewvedu.com was also unveiled today and accompanies the mail, TV, digital, and radio efforts by connecting Mountaineers with their lawmakers.
The digital, mail, and radio efforts supplement the ongoing work of AFP activists across the state. So far, AFP-WV's efforts have reached over 10 percent of the state's residents urging support for individualized learning through student-centered educational pathways like education savings accounts, public charter schools, and public school open enrollment.
View the digital and TV ad here.
View the radio ad here.
View the first mailer here, second mailer here, and third mailer here.
AFP-WV State Director Jason Huffman released the following statement:
"Regardless of one's ZIP code or family's economic situation, every West Virginia child deserves access to an education that works best for them. The Student Success Act paired with universal education savings accounts would fully and boldly achieve that end. Legislators cannot miss this opportunity to level the playing field and bring more educational opportunities for our students, families, and teachers.
"Our activists are connecting Mountaineers with their lawmakers and ensuring they hear the many voices calling on them to finally take bold steps that give all kids and educators the opportunities and freedom they deserve. We strongly urge the legislature to put aside political affiliations and come together in order to unleash the extraordinary potential of every child in West Virginia."
View www.innovatewvedu.com to learn more.
Background:
Despite inaccurate claims, overwhelming evidence shows that educational freedom works. A majority of West Virginians believe in the common sense idea of giving our kids more educational opportunities.