Please select your state
so that we can show you the most relevant content.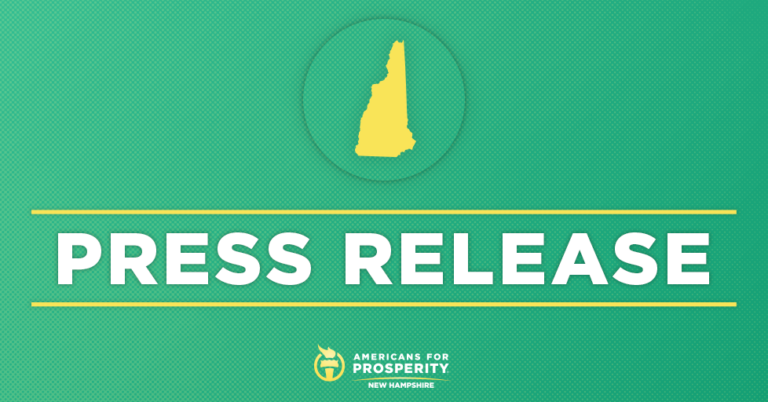 Right to Work Bill Would Protect Workers, Help Economy
CONCORD, NH – Americans for Prosperity-New Hampshire (AFP-NH) today urged legislators to support SB 61, a bill that brings Right to Work protections to private-sector workers. The bill was voted out of the Senate Commerce Committee today.
AFP-NH State Director Greg Moore issued the following statement:
"No one should have to fork over a portion of their paycheck and join a union as a condition of employment. Not only does this bill give Granite Staters more power over their paychecks, but it also strengthens our New Hampshire Advantage. As the only Right to Work state in the Northeast, our state would enable more businesses to expand or set up shop here. We urge legislators to support this bill that will protect worker freedom and improve our state's economic competitiveness."
Background:
Right to Work is one of the chapter's policy priorities for this legislative session. This bill was included in the grassroots group's legislative agenda that was announced last week.
The Janus v. AFSCME Supreme Court decision guaranteed a right to work status for every public employee in America, and this bill would also ensure that all private sector Granite Staters are granted the same rights.
States with right to work policies are associated with many positive economic indicators that reveal increased opportunity for workers. For instance, over a recent 10 year period, right to work states experienced faster manufacturing and overall job growth, higher growth in household consumption, and greater disposable and overall cost of living adjusted incomes.
Americans strongly support right to work laws, including within union households.
© 2023 AMERICANS FOR PROSPERITY. ALL RIGHTS RESERVED. | PRIVACY POLICY