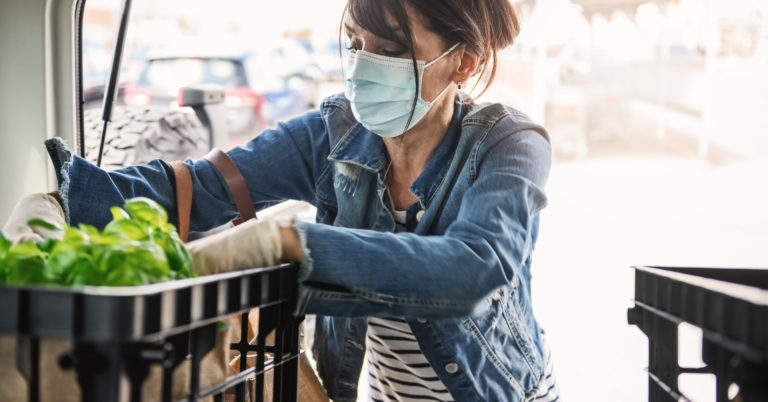 Proposed rule shines a light on growing importance of independent contracting
Americans for Prosperity's sister organization, Americans for Prosperity Foundation, filed a public comment October 26 in support of a U.S. Department of Labor proposed rule to clarify criteria for determining the employment status of individuals.
Implementing this rule is important for reflecting changes in employment in the 21st century as well as economic changes in response to COVID-19. A recent Upwork study found that 59 million Americans did some freelance work in the last year, and 12 percent of the overall U.S. workforce began freelancing during the pandemic. These statistics highlight how important independent contracting has become in America.
The proposed rule would give businesses and independent contractors greater certainty about how employment is defined, and the Department of Labor (DOL) would have clearer guidance to ensure that independent contractors (ICs) are not wrongly designated as employees based on misinterpretation and misapplication of current informal determination factors.
As American families increasingly balance complicated lives and seek flexible work that takes advantage of new technologies, including digital marketplace platforms to connect with customers, the DOL proposed rule would further help ensure that the department's determinations in enforcing the Fair Labor Standards Act (FLSA) and other regulations properly account for such trends in independent work. While relating only to the DOL's authority, the new clarifying criteria would be a positive development at the federal level as ICs are increasingly under threat to lose their independent status or their jobs.
Within the public comment, Lee Steven, Austen Bannan, Clint Woods, and Erica Jedynak write:
Americans for Prosperity Foundation applauds the Department's efforts to bring greater clarity and certainty to the question of independent contracting, a status that applies to millions of gig economy workers, freelancers, and self-employed entrepreneurs. This effort is long overdue and much needed. AFPF believes people should be empowered to earn success and fulfillment through their work and that freedom to choose the kind and type of work they wish to pursue, and under what conditions, is crucial to that empowerment.
They continue:
The confused and overly complicated regulatory framework undermines economic prosperity, limits consumer choice, burdens both employers and workers, and stands in stark contrast to the ideals of liberty embodied in this country's founding documents. The Department accordingly should work to protect the right of individuals to work as independent contractors and should enshrine in its new regulations its institutional support for such a status by ensuring its employment determinations do not improperly undermine this right.
As summarized by the DOL, the newly proposed rule would:
Adopt an economic reality test to determine a worker's status as an FLSA employee or an independent contractor. The test considers whether a worker is in business for themselves, as an IC would be, or is economically dependent on a putative employer for work.
Identify and explain two core factors, specifically the nature and degree of the worker's control over the work, and the worker's opportunity for profit or loss based on initiative and/or investment. These factors help determine if a worker is economically dependent on someone else's business or is in business for themselves.
Identify three other factors that could serve as additional guideposts in the analysis: the amount of skill required for the work; the degree of permanence of the working relationship between the worker and the potential employer; and whether the work is part of an integrated unit of production.
Advise that the actual practice is more relevant than what may be contractually or theoretically possible in determining whether a worker is an employee or an independent contractor.
With the deadline for comments now closed, a decision from DOL is forthcoming. Americans for Prosperity Foundation recommended that the DOL "add a statement to its final rule that will make the rule effective immediately upon publication in the Federal Register" to prevent delays in implementing these important updates.