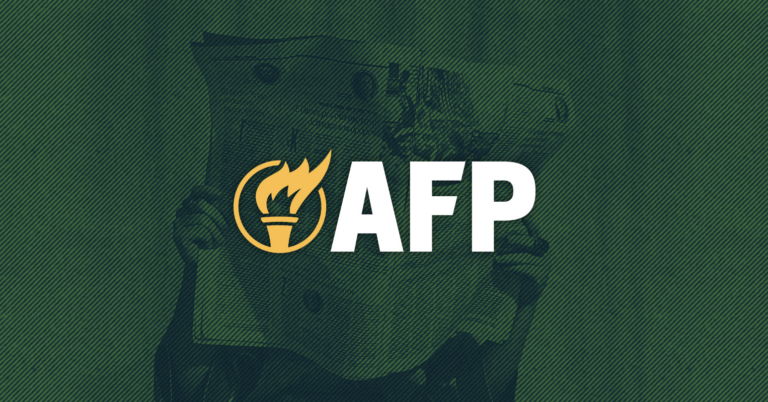 POLL: Voters Strongly Oppose Taxpayer Funded Bears Stadium
"Mayor Hayes called AFP-IL's Anti-Corporate Welfare Ordinance 'extreme,' but we don't think a majority of Arlington Heights residents are extremists for wanting to end corporate welfare programs."
ARLINGTON HEIGHTS, IL — An ARW Strategies poll commissioned by Americans for Prosperity Illinois (AFP-IL) found Arlington Heights voters overwhelmingly support the Chicago Bears building a stadium in the suburb, but strongly reject any taxpayer financing of the project.
72% of Arlington Heights voters approve of the Chicago Bears plans to build a stadium in Arlington Heights vs. 18% who opposed. However, Arlington Heights strongly believe they shouldn't be forced to foot the bill as taxpayers. When asked if the Village of Arlington Heights should support the project with taxpayer dollars 68% of voters disapproved of the idea, compared to only 22% support.
Opposition to using taxpayer money widened to 73%-21% when voters were made aware the NFL is the most profitable sports league in the world and it recently signed a $110 billion 11-year media deal.
The poll also found strong support for AFP-IL's proposed Anti-Corporate Welfare Ordinance to prohibit the village of Arlington Heights from using taxpayer funds to help build a stadium and other corporate welfare programs by a 55%-30% margin.
AFP-IL Deputy State Director Brian Costin released the following statement upon the release of the poll:
"Mayor Hayes called AFP-IL's Anti-Corporate Welfare Ordinance 'extreme,' but we don't think a majority of Arlington Heights residents are extremists for wanting to end corporate welfare programs. This polling shows Mayor Hayes' views on corporate welfare are out of touch with large majorities of Arlington Heights voters.
"AFP-IL supports the Chicago Bears move to Arlington Heights, but only if they don't expect a handout from the taxpayers. Arlington Heights residents strongly agree and through this poll are sending a message to the village to end the continued flirtation with corporate welfare programs."