Please select your state
so that we can show you the most relevant content.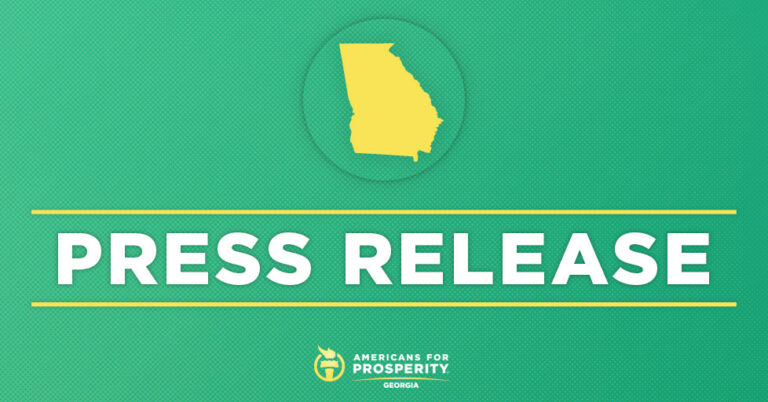 PHOTO RELEASE: Americans for Prosperity Panel Highlights Need to Repeal Georgia's Certificate-of-Need Laws
ATLANTA, GA — Earlier this week, Americans for Prosperity-Georgia (AFP-GA) held a panel on repealing the state's certificate-of-need (CON) laws. The panel, Putting Patients First, featured U.S. Congressman Dr. Rich McCormick (GA-06), State Senator Greg Dolezal (District 27), and Chris Denson, Director of Policy and Research at Georgia Public Policy Foundation.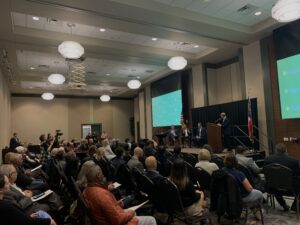 Quotes from the panelists are below. AFP-GA recently launched a six-figure ad campaign pushing for the legislature to repeal the burdensome laws during the 2023 session. These outdated laws require health care providers to get permission from state bureaucrats to open new hospitals, doctors offices, and other medical facilities.
U.S. Congressman Rich McCormick (GA-06): "First thing is to get government out of health care. Have them allow us to have a competitive marketplace where we see what works … you can't do this with Certificate-of-Need where you are creating an anti-competitive environment…We don't believe the government is a solution, we believe that people and free markets are the solution."
Senator Greg Dolezal (District 27): "If you want to see CON reform or CON repeal, the reasoning is easy to explain. We want to see less government in healthcare, we want to see more free market solutions, we believe the competition drives prices down, we believe the people should have choice…we fundamentally oppose this notion that government will sanction one entity to do business in a certain radius, will prevent anyone else, and then will give that business the ability to prevent anybody else from competing with them."
Senator Dolezal on keeping CON: "Look at American Health Imaging of Cumming. They had to go petition the government to buy a second cat scanner. Think about that for a second. They had to apply and petition to the government and now they leave themselves up to the objection of whoever has the certificate of need in their 35-mile radius … this in any other world would be insanity and somehow we have allowed this to exist and now it is affecting access to care."
© 2023 AMERICANS FOR PROSPERITY. ALL RIGHTS RESERVED. | PRIVACY POLICY