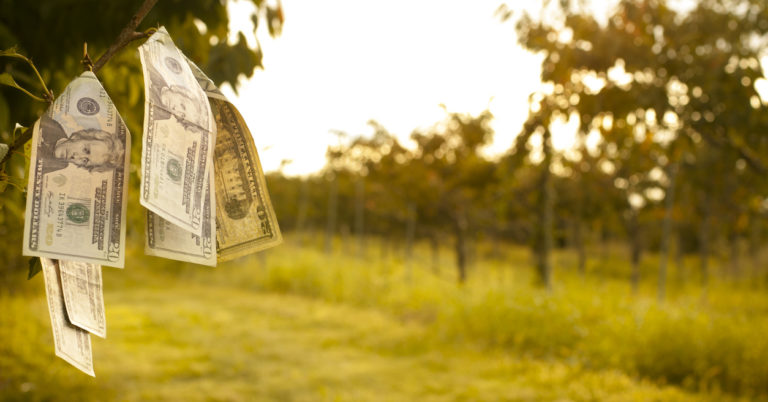 Our Economy Is Getting Stronger. Will Congress Get in the Way?
The U.S. economy is trending upward. The number of jobless claims continues to plummet. This is no surprise, considering the benefits businesses and workers are seeing as a result of the Tax Cuts and Jobs Act and the rollback of several harmful federal regulations.
Lower taxes means Americans get a pay raise. Take-home pay is increasing, and businesses are investing, giving out bonuses and expanding benefits.
This is great news.
But it leads the nation to a crossroads: Either these trends will yield tangible economic prosperity, or the federal government will get in its own way. It all depends on the policy decisions Congress makes.
Wall Street Data
For the third time in four weeks, an article from The Wall Street Journal stated, the number of Americans claiming new unemployment benefits fell. This signals "continued health in the labor market."
Initial jobless claims are an indicator for the number of layoffs across the nation. They decreased by 1,000 to an adjusted 232,000 last week, the article said, which aligns with levels last seen in the 1970s. This is a good sign for the health of the U.S. labor market.
Another article from The Wall Street Journal, published just a couple hours later, also pointed to positive signs but gave a warning, as well.
The Conference Board Leading Economic Index is indicating "robust economic growth throughout 2018," said a director at the board. The index takes into consideration 10 different components including initial claims for jobless benefits, factory orders and the S&P 500's price change.
"However," he continued, labor market components made negative contributions in March and bear watching in the near future."
The United States Could Be Its Own Worst Enemy
There are two policy areas that could determine the longevity of these good signs: immigration and tariffs. Both issues have the potential to be volatile as Washington, D.C., goes back and forth, leaving them, so far, unresolved.
Although immigration and the economy may be considered two separate issues, they are intertwined. As the economy grows, as indicators show it is, the demand for labor and greater productivity will increase. As businesses expand, they'll need to start pulling Americans back into the labor force who stopped working and stopped looking for work over the past several years.  As markets expand, there will be new opportunities for creative and hard working minds to meet those needs.
Moreover, with a quickly aging workforce, and the number of U.S seniors set to double by 2050, our nation's economic vitality will hinge on our ability to embrace these realities and adapt accordingly.
But, if U.S. immigration policy remains as it is right now — mired in uncertainty regarding DACA and other issues — industry demand for workers and entrepreneurs will not be met. Without a large, vibrant and productive workforce, economic growth will be stunted.
The current protectionist moves coming out of the White House, including tariffs and the retaliatory exchanges we've seen in their wake could present an even greater threat to economic growth.
"Trading partners often respond with tit-for-tat retaliatory measures that can quickly escalate into a full-blown trade war that could sharply constrict trade," Freedom Partners Chamber of Commerce and Americans for Prosperity said in a statement submitted to the House Ways and Means Committee April 12. "In today's global economy, the damage would be significant."
An open market is a net win-win for everyone — consumers, companies, countries. Policies that put limitations on that freedom swings the pendulum toward a lose-lose situation. Tariffs will raise prices for American consumers and raise production costs for American businesses, killing jobs in more ways than one.
Wait and See?
Washington is teetering on the brink of enormously consequential decisions on both immigration and trade. Failing to maintain pro-growth, free-market policy in either of these areas would be devastating to the economy.
We need to keep our employers strong and competitive, with access to the labor and the consumers they need, to be competitive in a 21st century globalized economy.
As Congress debates these issues, we can either sit back and wait to see what it decides to do, or we can demand they do what's best for our economy.
We believe that the economic growth in this promising, post-tax reform era can continue. But that can only happen if we allow innovation and entrepreneurship to flourish. The wrong policy decisions on immigration, trade and taxes could prevent us from achieving the American Dream.
Tell Congress to defend the American Dream, today.
For further information or to set up an interview with AFP Director of Policy Akash Chougule, please email Gabrielle Braud at gbraud@afphq.org.