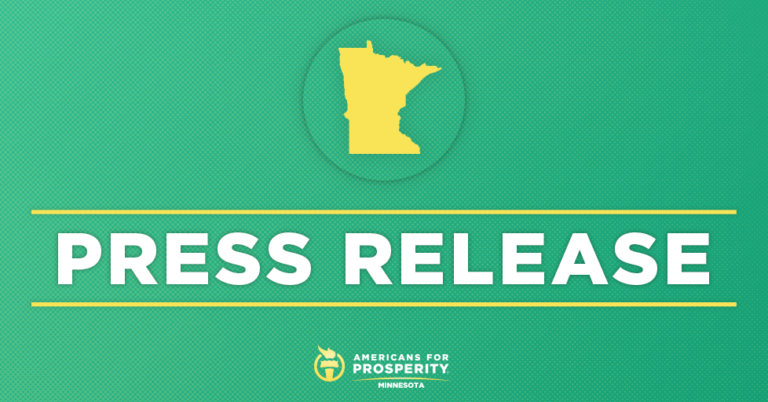 Onerous Occupational Licenses Threaten 1,000 Minnesotan Jobs
Grassroots group supports hair and makeup artists lawsuit against occupational licensing board
ST. PAUL, MN – Americans for Prosperity-Minnesota (AFP-MN) today announced support of a lawsuit against the Minnesota Board of Cosmetologist Examiners for depriving several hair and makeup artists' ability to pursue and practice their chosen occupation.
A recent article highlights the barriers makeup artists and cosmetologists face in Minnesota. In December, the Minnesota Board of Cosmetologist Examiners issued cease and desist letters to nearly 1,000 hair and makeup artists who partake in special events, such as weddings. The Board is forcing plaintiffs like Melanie Rivers and other practicing hair and makeup artists to become licensed salon managers, which can take up to 4,000 hours of training.  Makeup artists must already complete 600 hours of coursework and hair stylists must complete 1,550 hours of training for a program that can cost up to $20,000. However, the article notes that most of the coursework is "irrelevant" since two-thirds of courses don't pertain to hair and makeup services.
Making matters worse, the licenses don't pertain to hair makeup artists for film, media productions, or theater.
Americans for Prosperity-Minnesota State Director Jason Flohrs issued the following statement:
"Forcing cosmetologists and hair and makeup stylists to spend tens of thousands of dollars and take hundreds of hours of coursework that often don't relate to their occupations is wrong. People should not have to get a government permission slip to practice their occupation of choice. Instead of threatening to shut down entrepreneurs' businesses and denying Minnesotans the opportunity to earn a fulfilling living, we should reduce and remove these excessive and unnecessary licenses."
Background:
In the 1950s, about one-in-twenty Americans required a license to work. Today that number is one-in-four.
Many of these licenses do nothing to protect consumers like they are supposedly intended. Rather, they serve entrenched interests by insulating them from competition. Although proponents of occupational licenses proclaim they serve to improve safety and quality for consumers, research and historical observations suggest otherwise, regularly showing that licensing laws have negligible and even negative effects on health and safety.
An Obama White House report also found that: "Licensing laws also lead to higher prices for goods and services… Moreover, in a number of other studies, licensing did not increase the quality of goods and services, suggesting that consumers are sometimes paying higher prices without getting improved goods or services."
Research also shows that in more onerously licensed states, entrepreneurship rates are lower among low-income residents, recidivism rates are higher for ex-offenders, and other unintended consequences such as increased crime rates occur due to decreased employment opportunities.