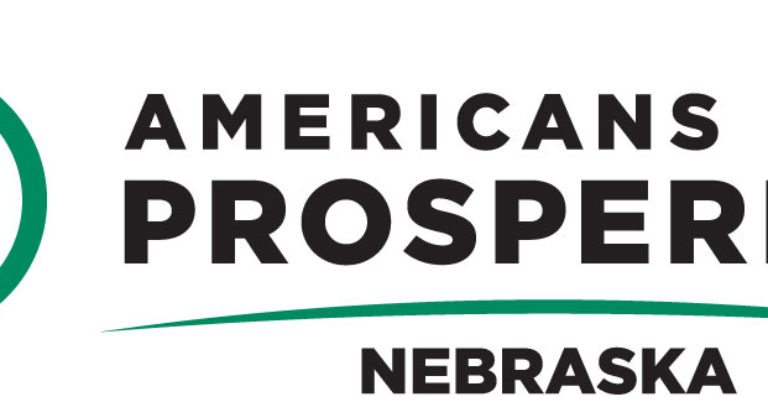 Oak Native Named Americans for Prosperity-Nebraska State Director

Grassroots group taps Jessica Shelburn to head state efforts
LINCOLN, Neb.—Americans for Prosperity-Nebraska (AFP-NE), the leading limited government grassroots advocacy organization with over 45,000 activists statewide, on Monday announced Jessica Shelburn as its new State Director.
"I am excited to get to work promoting common-sense policies to protect taxpayers from the trend of big government," said Shelburn. "Our network of activists is more committed than ever to reducing taxes and creating economic opportunity for all Nebraskans. I share that passion and look forward to building on this great network."
"Jessica Shelburn will be a fantastic State Director for AFP in Nebraska," said Nebraska Governor Pete Ricketts. "She is hard-working, smart and knows how to engage individuals across our great state to promote fiscally conservative policies."
"We are fortunate to have Jessica join our team," said Brad Stevens, AFP Regional Director. "Her background and experience in public policy and business positions her perfectly lead our grassroots efforts and grow our reach in Nebraska. I look forward to having her at the helm as we work to expand economic freedom and prosperity in our great state."
An Oak, Nebraska native, Shelburn is no stranger to grassroots organizing and the issues facing Nebraskans. She has more than a decade of experience in the Nebraska Legislative Council serving as aides to Senators Schrock, Kremer, Wightman, Bloomfield, and most recently Senator John Kuehn. Shelburn also has considerable experience in agriculture and education, teaching Agriculture Education and FFA in Newman Grove Public Schools, working in the United State Department of Agriculture Foreign Agricultural Service, and serving as a clerk on the Agriculture Committee in Lincoln.