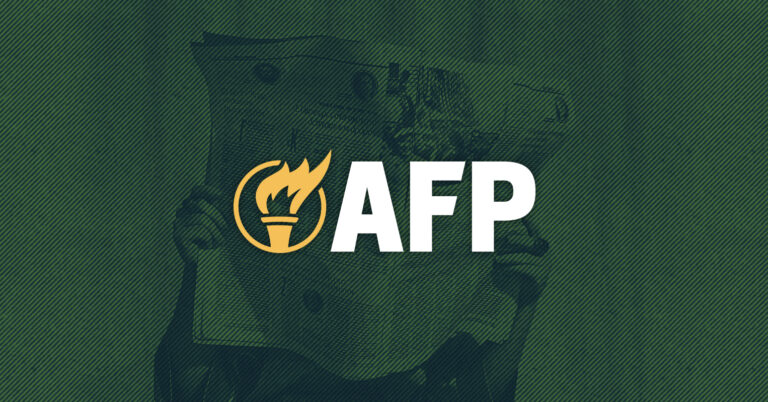 Now That We Have a Speaker, Pass the Prevent Government Shutdowns Act
ARLINGTON, VA—Americans for Prosperity's Chief Government Affairs Officer Brent Gardner made the following statement today in response to the election of Rep. Mike Johnson (R-LA) as the next Speaker of the House:
"Now that the 118th Congress again has a Speaker of the House, Members urgently need to get back to work on the important issues facing Americans. They can start by passing the bipartisan, bicameral Prevent Government Shutdowns Act to take this looming shutdown off the table and drive Members toward completing their appropriations work. This would allow Congress to focus on solving real problems rather than just cobbling together the next stopgap or forcing Members to accept a bloated omnibus package.
"American families are being crushed by Bidenomics, our national debt is out of control, and rising prices and interest rates are increasing the cost of living for everyone.  Without swift action to end this never-ending shutdown cycle, we will end up with more reckless spending, even higher costs for American households, and another crisis-in-waiting. 
"If lawmakers want to get back to regular order and passing policy on the merits, we need to stop this crisis-to-crisis governing that always puts our country in lose-lose situations. The longer Congress stays trapped in this insane cycle – the longer Americans continue to suffer under this Administration's failed policies."
AFP announced earlier today the launch of a major ad campaign urging key Senators to support the Prevent Government Shutdowns Act. That campaign will also include the following Members of the House:
House Republicans:
Rep. Juan Ciscomani (AZ-06)
Rep. Ryan Zinke (MT-01)
Rep. Greg Murphy (NC-03)
Rep. David Rouzer (NC-07) 
Rep. Richard Hudson (NC-09)
Rep. Marc Molinaro (NY-19)  
Rep. Dave Joyce (OH-14)
Rep. Kevin Hern (OK-01)
Rep. Stephanie Bice (OK-05)
Rep. Brian Fitzpatrick (PA-01) 
Rep. Scott Perry (PA-10)
Rep. Dusty Johnson (SD At-large)
Rep. Michael Cloud (TX-27)
Rep. Ben Cline (VA-06)
Rep. Glenn Grothman (WI-06)
House Democrats:
Rep. Mary Peltola (AK At-large)
Rep. Raul Grijalva (AZ-07)  
Rep. Mark DeSaulnier (CA-10)  
Rep. Jim Costa (CA-21) 
Rep. Elissa Slotkin (MI-07) 
Rep. Emanuel Cleaver (MO-05)
Rep. Chris Pappas (NH-01)
Rep. Ann McLane Kuster (NH-02)  
Rep. Susie Lee (NV-03)  
Rep. Yvette Clarke (NY-09)  
Rep. Brendan Boyle (PA-02)
Rep. Henry Cuellar (TX-28) 
Rep. Colin Allred (TX-32)  
Rep. Don Beyer (VA-08)