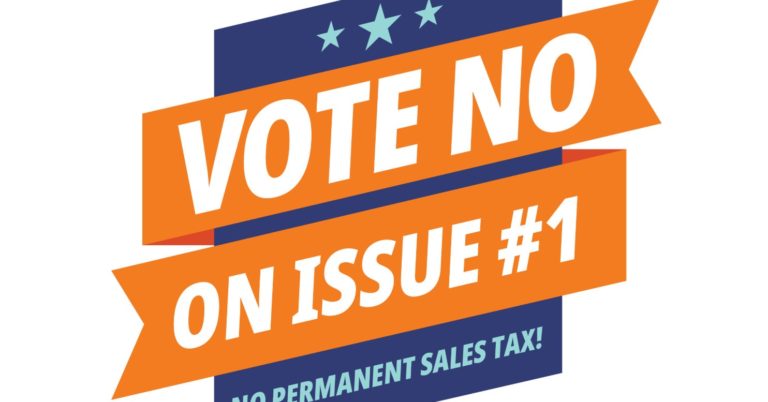 Reject the Permanent Sales Tax: Vote No on Issue 1!
Our state already has the second-highest sales tax rate in the country. With families and businesses struggling, Arkansas simply can't afford a $293 million annual tax increase.
Voting NO on Issue 1 will help reduce the burden on hardworking families and allow Arkansans to keep more of their hard-earned money!
BACKGROUND
What happens if Issue 1 passes this November?
1. A PERMANENT SALES TAX INCREASE: This sales tax increase will become part of the state constitution. We'll pay this tax FOREVER!
2. NO ACCOUNTABILITY: ArDOT gets the funds directly — no taxpayer or elected official control. Who knows how they'll spend the money?
3. NOT NEEDED: In this time of crisis, health care and education are more important than building new roads. We've got bigger priorities, especially now
PLEDGE TO VOTE NO!
Show your support for Arkansas taxpayers and sign our pledge to vote NO on Issue 1!
Be sure to SHARE this pledge with your friends and family so they can sign, too!
EVERYONE IS JOINING THE FIGHT AGAINST ISSUE ONE!
MEDIA
PRINT/ONLINE
RADIO

Vote NO on Issue #1 Radio Ad
Vote NO on Issue #1 Spanish Radio Ad
NEWS
MEDIA ADVISORY: Bipartisan Coalition Announces Growing Opposition on Issue 1 [pdf]
PRESS RELEASE: No Permanent Tax. No on Issue 1 Responds to Arkansas Supreme Court Ruling on ArDOT Spending [pdf]
Paid for by Americans for Prosperity. Authorized by No Permanent Tax No On Issue One Committee