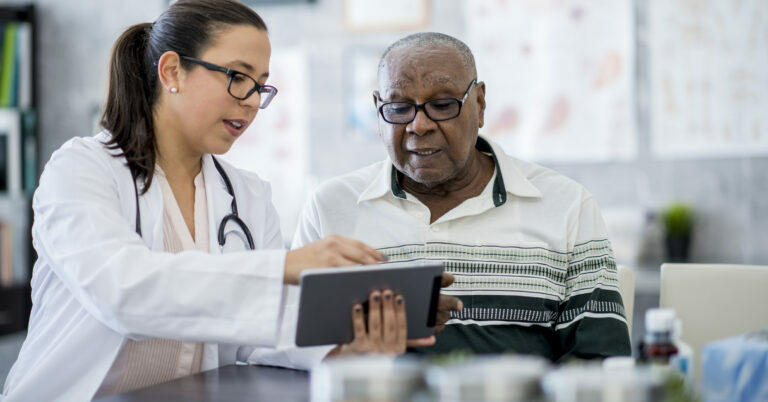 NEW POLL: Voters want action from Republicans to reduce health care costs
Arlington, Va. – Americans for Prosperity today announced the results of a new national public opinion survey showing that voters reject government control of the health care system, want more control of their own health care, and want Republicans to make cutting health care costs a priority. The survey also found that Americans overwhelmingly prefer AFP's Personal Option plan over a "Public Option" or "Medicare for All," both single-payer type proposals backed by supporters of government-controlled health care.
Conducted by Public Opinion Strategies on behalf of AFP, the poll found that voters have serious concerns about U.S health care, with 73% believing the system has major problems or is in crisis.  A majority (56%) said they feel "helpless" when dealing with the system, versus 44% who feel like a "valued customer."
When asked to choose the top three issues the GOP House should prioritize, a combined 21% of voters said lowering health care costs. Only reducing inflation and gas prices (41%) ranked as a higher priority. Going after "Big Tech" ranked last (4%). A combined 41% said lowering health care costs would be most beneficial to them as an issue, behind only reducing inflation and gas prices.
"This poll makes a few things very clear," said Brent Gardner, chief government affairs officer at Americans for Prosperity. "Americans are feeling the pain from the problems plaguing our health system and are deeply wary of more government involvement. They want more personalized options and more control over their care as opposed to a complete government-run system that leaves them feeling helpless. Republicans have a huge opportunity to deliver what the American people want with the Personal Option, a plan that is far more popular than its big-government alternatives."

"This survey illustrates how deeply frustrated Americans are with the health care system," said Jarrett Lewis, partner at Public Opinion Strategies. "But it also reveals a clear opportunity for Republican lawmakers to gain politically by pushing a personalized health care plan that contrasts very favorably with the Democrats' government-run approach. If Republicans are willing, the issue of health care is ripe for the taking."
The results of several different questions reveal that voters prefer a health care system that is not dominated by the government. And voters do not believe the way to reduce health care costs is to turn control of the system over to the government. Instead, 71% say the best way to reduce health care costs is to give Americans more choice and control over their own health care, while just 29% say increasing government control and subsidies is the better approach.
And voters want Republicans to act on health care costs. Some 70% said that congressional Republicans should pass legislation to address high health care costs as a means of preventing Democrats who support government-run health care to put the government fully in charge of the system. 62% said they would feel better about the Republican Party if Republicans made health care more of a priority and worked to improve the system.
When given detailed descriptions of two different health care plans and asked to select one of them, 66% chose the Personal Option over Medicare for All (34%) and 61% chose the Personal Option over the Public Option (39%). Even though the Personal Option plan is relatively new, a plurality of voters (46%) said they would feel better about the Republican Party if Republicans put forth the plan.
Telehealth and health savings accounts, both key components of the Personal Option, continue to be popular. 87% said that any American should be allowed to open a HSA. 75% said that measures adopted during the pandemic to make it easier for people to access telehealth should be made permanent.
Public Opinion Strategies conducted this national survey online with 1,000 registered voters from February 9-13. The survey has an estimated margin of error of 3.53%. Learn more about the poll here. And learn more about The Personal Option here.
For media inquiries, please contact Geoff Holtzman at gholtzman@afphq.org.