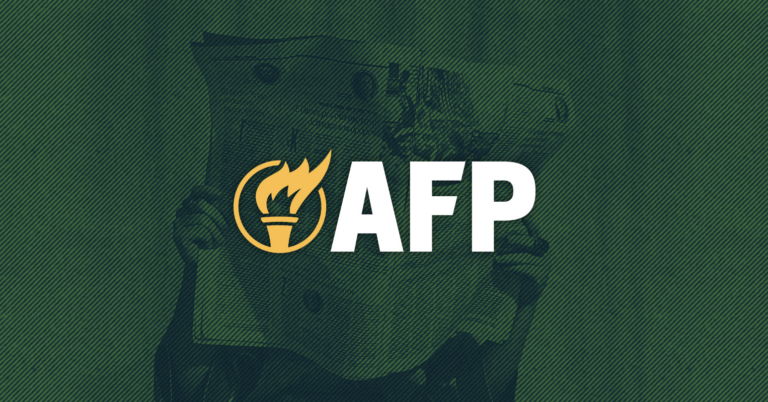 NEW POLL: Americans strongly prefer personal option in healthcare to single payer or public option
New survey conducted by Public Opinion Strategies on behalf of Americans for Prosperity shows continued support for personalized health care reforms that keep what Americans like about their health care and fix what they don't like.
Arlington, Va. – Today, Americans for Prosperity announced the results of a new national public opinion survey showing widespread support for a personal option in healthcare that would reduce costs and give Americans more control of their care.
The poll, conducted by Public Opinion Strategies on behalf of AFP from June 22-27, found that more than 6 in 10 Americans (62%) want a personal option in health care in which the government allows for more choices, like tax-free Health Savings Accounts, that let people select affordable options that are right for them, without adding new taxes. By comparison, just 38% said they would prefer "Medicare for All," a single payer healthcare system that would end private health insurance coverage and move every American into a government-run health insurance plan.
By a 54%-46% margin, a personal option also bested the so-called "public option," a plan in which the government offers all Americans the option to purchase a public health insurance plan like Medicare, with subsidies for low-income Americans.
As Congress considers legislation that would impose strict government price controls on new pharmaceutical drugs, nearly half of the survey respondents (49%) said what they like most about a personal option is that it would reduce the cost of prescription drugs – not through price controls but by reforming the Food and Drug Administration to approve more generic drugs and quickly recognize drugs approved in other advanced countries like Germany and Japan.
The survey showed that Americans want the healthcare system to be more consumer friendly. Fully two-thirds of respondents agreed that the healthcare system does not treat them like a valued customer. They expressed support for elements of a personal option that would make the industry more consumer friendly.
48% said they like that a personal option would expand the use of direct primary care, insurance-free healthcare that allows Americans to pay a flat, low monthly fee for unlimited access to a primary care doctor and preventative health services. 47% said they like how the proposal would expand price transparency, so that Americans know the cost of their care before they receive it.
When it comes to making healthcare more affordable, a plurality of respondents agreed that the best approach would be to keep what works and fix what is broken by allowing personalized health care options that offer more flexibility and trusting people to make their own decisions.
56% of respondents said Washington should be focused on getting rid of government rules that deny Americans access to more affordable types of health care arrangements. Just 44% said Washington should focus on creating a government-run health insurance plan that is available to all Americans.
63% said that when it comes to their own healthcare costs, they are most concerned by out-of-pocket costs that are not covered by health insurance, like deductibles and co-pays. 31% said they wished shopping for healthcare was more like shopping for goods and services on Amazon or Wayfair.
While nearly half of Republican and Independent poll respondents (47%) said that Republicans should prioritize reducing inflation if they win back some control of Washington this November, lowering healthcare costs came in second (29%) out of 11 priorities respondents were asked about – including reducing crime, building a border wall, and going after 'Big Tech.' Overall, 91% said that it is important that a candidate for public office has a specific plan to lower health care costs.
Public Opinion Strategies conducted this national survey online with 1,000 registered voters from June 22-27. The survey has a margin of error of 3.53%. Learn more about the poll here. And learn more about a personal option here.
For media inquiries, please contact Geoff Holtzman at gholtzman@afphq.org.