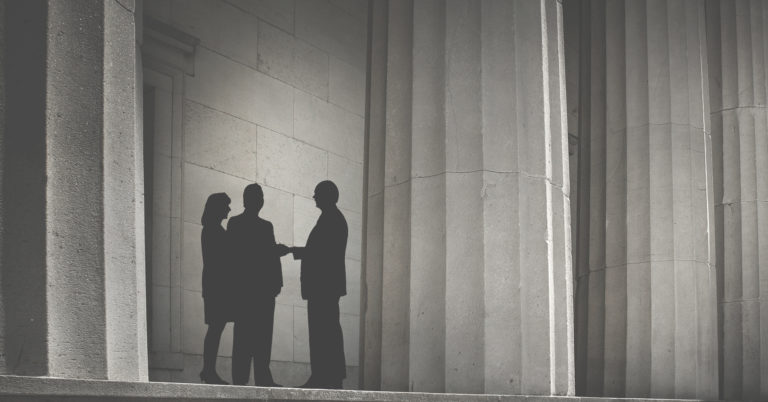 New AFP Report Finds Export-Import Bank Fails to Achieve Goals of Job Creation, Export Promotion, Small Business Growth and Increasing US Competitiveness Abroad
Grassroots group makes the case against reauthorization as Sept. 30 deadline nears.
Arlington, Va. – Americans for Prosperity (AFP) released a new report today detailing the culture of cronyism and corporate welfare that is propped up by the decades-old Export-Import (Ex-Im) Bank.
The report, authored by AFP Federal Policy Analyst Michael Lambert, finds that "despite the naked corporate welfare, virtually none of the Bank's supposed objectives are achieved as a result of this preferential treatment."
The report also finds that in the eight decades since the Bank's creation, its role in financing international trade has proven ineffective, when compared to the more efficient private sector market forces that promote trade across borders.
"For eight decades, the Bank has used taxpayer money to prop up a few government-favored industries or companies," said Lambert. "This is the definition of corporate welfare and why so many Americans believe the economy is rigged against them. Despite the hysteria that the Bank and its allies would like you to believe, reauthorization will likely result in economic harm to the non-subsidized industries who can't compete with government favored ones. The truth is that Ex-Im has continually been plagued with fraud and lack of accountability, has cost taxpayers billions that should be prioritized for essential government services, and has provided little to no value to U.S. small businesses."
\As part of a multiyear, multimillion-dollar campaign called "Unrig the Economy," AFP's grassroots activists across the country have called on Congress to allow the bank to sunset, amid outside groups pressuring lawmakers to reauthorize the controversial taxpayer funded bank. Since July, AFP state directors and field leaders have held more than 350 meetings on Capitol Hill and in district offices over August recess making the case against Ex-Im reauthorization.
According to a recent Washington Post/ABC News poll, 62% of Americans say the U.S. economic system mainly benefits those in power versus only 34% who feel it mainly benefits all people. Belief that the economy is rigged is a longtime, widespread perception.
Read more about AFP's multi-year, multimillion-dollar effort to "Unrig the Economy" here (CNBC).