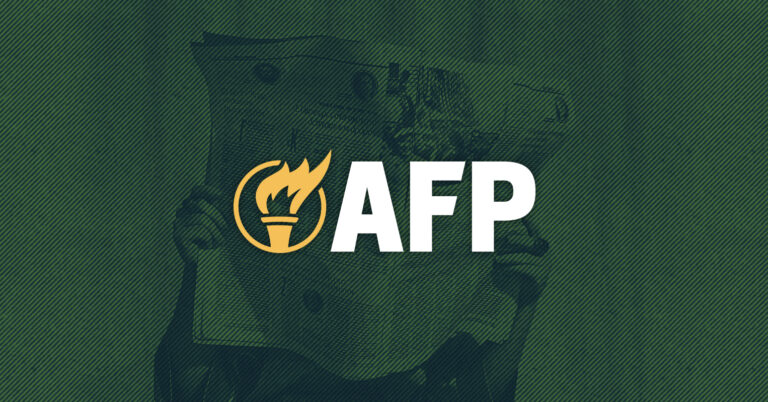 New AFP Debate-Night Ad Urges Focus on Key Question: Are You Better Off?
ARLINGTON, VA—Americans for Prosperity is launching a major new ad during Wednesday's Republican presidential debate asking Americans if they are better off now than they were at the start of the Biden Administration. The ad is the latest from AFP's six-figure 'Bidenomics is Broken' campaign and coincides with new survey data released by AFP today showing that Republican voters overwhelmingly cite the economy as their top issue of concern heading into the 2024 election.
AFP's Chief Executive Officer Emily Seidel said:
"The staggering cost of affording today's new normal is a top concern for the voters we have talked with this year. Joe Biden's policies have made life more expensive for everyone, and sadly many Americans report that they are worse off today than they were at the start of the Biden Administration. We're hearing from voters that they're looking for a candidate who can tackle these serious economic challenges our country is facing. That's why we're calling on leaders at this week's debate to focus on the issues that matter most and present their vision for advancing better policies that move our country forward."
"Ronald Reagan used to ask: Are you better off now than you were before?  
"Sadly, for most Americans, the answer is no.  
"We know that, because at Americans for Prosperity, we talk with them every day.
 "Bidenomics is crushing us.
"I can't keep up with rising costs of everything.
"This country is simply on the wrong track.
"We can do better, but we must focus on the issues that matter most.
"With new leadership and fresh ideas, we can reignite the American Dream."
According to the survey, inflation and the economy are top of mind for voters heading into the second Republican presidential debate. 55% of voters polled at the doors and on the phones say that inflation, the economy, and government spending are the most important issues when thinking about how government impacts their life. No other issue for voters exceeded 10%.
The data was acquired through AFP's outreach to more than 4.3 million potential Republican primary voters this year to understand what issues matter most to them and what they are looking for in candidates for state and federal office next year. AFP will be organizing and hosting more than 50 debate watch parties across the country with our volunteers.