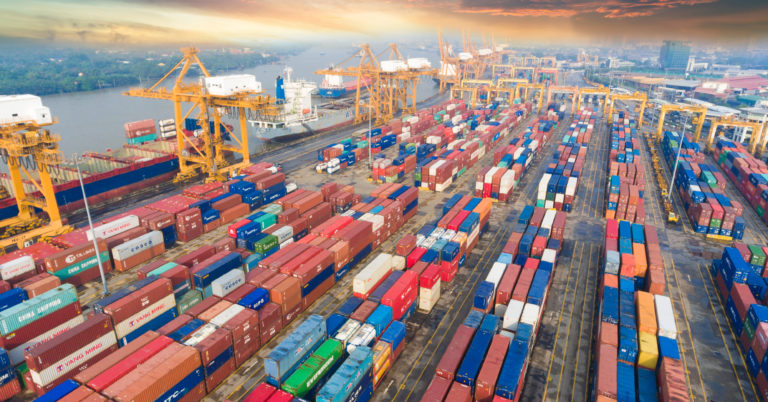 New AFP Ads Target Tariffs, Urge Congress to Enact Bipartisan Trade Bill  
Arlington, VA – Americans for Prosperity (AFP) today announced a new, digital ad campaign in support of bipartisan legislation that would give Congress a vote on certain tariffs proposed by a president before they can take effect. AFP has endorsed the Bicameral Congressional Trade Authority Act (S. 287 / H.R. 940) and launched online ads to both thank eight original bill sponsors and to encourage specific senators and representatives to cosponsor the legislation.
View sample "Thank you" ad here.
View sample Encouragement ad here.
Americans For Prosperity President Tim Phillips issued the following statement:
"Tariffs are destructive taxes on American producers and consumers. They threaten to undermine the economic growth the Trump administration has encouraged through tax reform and removing regulatory burdens.

"Congress should hold an up-or-down vote before tariffs proposed by a president can take effect. This bipartisan legislation is an important step toward that goal. We thank Senator Toomey, Representative Gallagher and their colleagues who introduced the Bicameral Congressional Trade Authority Act. We strongly encourage these senators and representatives to get on board and cosponsor this bipartisan legislation. This is a top trade priority for our organization and we'll continue to press Congress to make it a reality."
The thank you ads target the following lawmakers: Sens. Pat Toomey (R-Pa.), Mark Warner (D-Va.), Maggie Hassan (D-N.H.), and Ben Sasse (R-Neb.); Reps. Mike Gallagher (R-Wis.), Ron Kind (D-Wis.), Jimmy Panetta (D-Calif.), and Darin LaHood (R-Ill.)
The encouragement ad targets the following lawmakers: Senators Michael Bennet (D-Colo.); Maria Cantwell (D-Wash.); Ben Cardin (D-Md.); Thomas Carper (D-Del.); Bob Casey (D-Pa.); Bill Cassidy (R-La.); Catherine Cortez Masto (D-Nev.); Mike Crapo (R-Idaho); Ted Cruz (R-Texas); Steve Daines (R-Mont.); Mike Enzi (R-Wyo.); Chuck Grassley (R-Iowa); Johnny Isakson (R-Ga.); Tim Kaine (D-Va.); Robert Menendez (D-N.J.); Pat Roberts (R- Kan.); Tim Scott (R-S.C.); Debbie Stabenow (D-Mich.); Dan Sullivan (R-Alaska); John Thune (R-S.D.); Chris Van Hollen (D-Md.); Roger Wicker (R-Miss.); and Representatives Vern Buchanan (R-Fla.); Danny Davis (D-Ill.); Suzan DelBene (D-Wash.); Brian Higgins (D-N.Y.); George Holding (R-N.C.); Dan Kildee (D-Mich.); Kenny Marchant (R-Texas); Stephanie Murphy (D-Fla.); Devin Nunes (R-Calif.); Bill Pascrell (D-N.J.); Tom Rice (R-S.C.); Dave Schweikert (R-Ariz.); and Jason Smith (R-Mo.).
Background
Trade principles
The United States should eliminate all trade barriers, regardless of other countries' trade policies, in order to provide Americans lower prices, more jobs and bigger paychecks, and to drive innovation through competition.
Individuals and businesses in a competitive market, not government bureaucrats or politicians, should guide trade decisions.
Punitive measures such as tariffs and quotas are an unjust government intrusion into the lives of hardworking Americans. They violate the property and associational rights of individuals and should all be eliminated.
Subsidies and other forms of government supports for powerful and politically connected businesses and industries do not create value. They punish consumers, burden taxpayers, insulate businesses from market competition, and should be eliminated.
Trade disputes should be resolved through existing international trade agreements and organizations.
While national security interests may be a consideration in trade policy, they should be used to restrict trade only when there is truly a narrow national security interest at stake, not as a workaround to impose tariffs.
For further information or to set up an interview, please send an email to GBraud@afphq.org.
Through broad-based grassroots outreach, Americans for Prosperity (AFP) is driving long-term solutions to the country's biggest problems. AFP activists engage friends and neighbors on key issues and encourage them to take an active role in building a culture of mutual benefit, where people succeed by helping one another. AFP recruits and unites activists in 35 states behind a common goal of advancing policies that will help people improve their lives. For more information, visit www.americansforprosperity.org
###