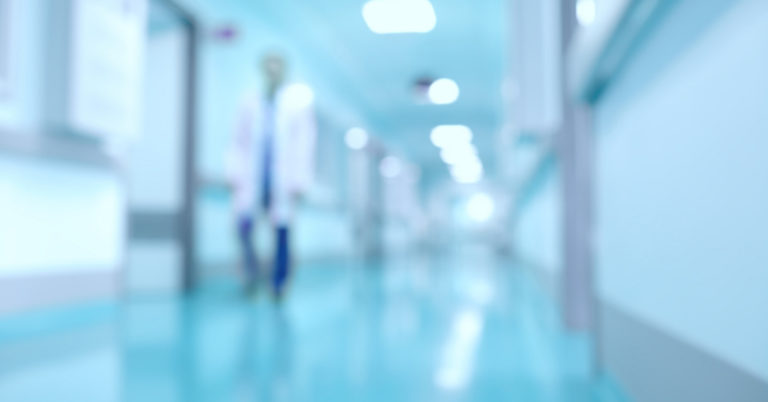 Medicaid expansion won't help Kansas prepare for a spike in coronavirus cases, but these solutions will
In only a few months, COVID-19 has spread across the world, overwhelmed health care systems with sick patients, sent financial markets spiraling, and shuttered millions indoors to avoid infection.
The U.S. is seeing more coronavirus patients each day. Hospitals in New York, Washington, and those in other major urban centers are being overloaded.
While there are several steps we can take to brace for the worst, there are now renewed calls for Medicaid expansion to fight the virus. Earlier this year, the debate over Medicaid expansion dominated politics in Kansas. Now, some see it as the solution to COVID-19.
Unfortunately, Medicaid expansion would be ineffective at best, and overload already-strained health care systems at worst.
The solution is to unshackle health care providers and professionals from unnecessary regulations and allow them to deliver care to where it's needed most.
But what does that look like? And how do we effectively prepare? Here are some answers to those questions.
What's the best way we can prepare for a spike in COVID-19 patients?
In the coming weeks and months, we're going to witness a severe strain on our health care capacity on a national level. Meanwhile, our health care workforce is highly restricted in mobility and scope of practice, a consequence of overbearing and unnecessary regulations accumulated in less dire times.
These restrictions make it more difficult to send care where it's needed most. Without enough medical personnel to handle cases, COVID-19 is able to spread further.
While the federal government has a role in containing the outbreak, the lion's share of the burden must fall to the states, which have a role in suspending unnecessary regulations that, even before the pandemic, hamstrung health care workers.
States are now undoing many of these regulations through emergency executive action. New Hampshire, for example, made the decision to expand telemedicine by allowing all health care providers to offer the remote service.
The state also chose to allow out-of-state medical professionals to provide care in-state. Many states, including Texas and North Dakota, put in place similar reforms.
Under Governor Laura Kelly's leadership, Kansas did, as well.
After all, allowing health care professionals to move around freely to provide essential care is the best way to ensure that patients, regardless of where they live, can receive treatment.
What about Medicaid expansion? Won't that help?
Medicaid expansion does nothing to increase the number of available health care providers and facilities — which is what we need first and foremost. Indeed, Medicaid expansion would have real potential to make a difficult problem worse.
It would pour more patients into already-strained Medicaid provider networks. These networks are already responsible for treating many of the populations most at risk for serious complications from COVID-19: elderly patients, pregnant women, and those with respiratory difficulties or compromised immune systems.
Of course, people will need financial assistance to weather this pandemic, but Medicaid was simply not built to provide health care at an emergency capacity.
Some hospitals might require specific new funding to cover a budget shortfall. If that's the case, we can fix this issue with targeted money. Under the CARES Act, it was recently announced that Kansas hospitals and other health care providers would receive more than $300 million in relief funding.
But a budget-busting expansion of Medicaid would only create further strain on the system without much of a benefit. But beyond that, Medicaid expansion wouldn't provide additional ventilators, testing kits, hospitals, doctors, or any additional resources that we need to fight COVID-19.
Instead, Kansas should spend money directly on health care in a pandemic, not funnel money to Medicaid to then reimburse hospitals for care.
Are there other solutions?
There are more opportunities to make sure health care professionals can deliver timely care to populations most affected.
As mentioned earlier, Governor Kelly allowed health care practitioners licensed in another state to receive temporary licensure to practice in Kansas.
Her administration's executive orders have also helped to expand Kansas' telemedicine services. Governor Kelly allowed health care practitioners licensed in other states to practice telemedicine and permitted health care practitioners to prescribe medications through telehealth without an in-person examination.
There's more progress Governor Kelly can make on these issues. First, she should consider making those aforementioned reforms permanent, which would free-up additional medical professionals to offer care to Kansas patients, even after we've dealt with the COVID-19 crisis.
The governor should also consider ending collaborative practice agreements, which limit the ability of advanced practice registered nurses — who are highly educated in nursing — to offer care to patients without a permission slip from a physician. This will allow both current and new APRNs to treat Kansas patients where they are on the front lines and across the state.
We can get through this
Our lawmakers need encouragement to make the right reforms happen. Tell our governor and state legislature: Let our providers deliver health care where it's needed most. These reforms are essential to beating the coronavirus pandemic in Kansas.