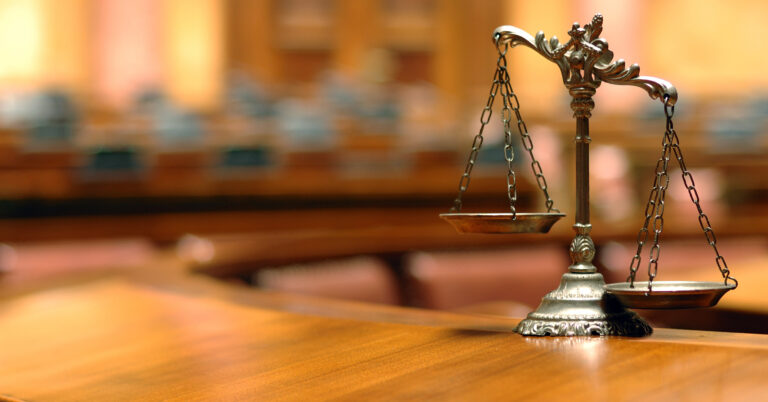 Membership dues, free speech, and the practice of law in McDonald v. Firth
When most people hear "free speech," topics like protest, press, and prayer come to mind. Paying membership dues? It likely doesn't rank near the top. But it has significant First Amendment implications.
To practice law, many states require lawyers to join a bar association and pay dues.
These mandatory bar associations typically use member dues for more than the licensing of attorneys and overseeing the practice of law.
They also formulate and publish positions on policy, contemplated legislation, judicial candidates, and a myriad of social issues. They speak to matters of controversy and public debate—and they do so with funds coerced from all members of the bar, including those most at odds with the bar's expressive activities.
Should attorneys have to choose between practicing law or funding political advocacy they oppose? That's the question at the heart of McDonald v. Firth.
As Americans for Prosperity Foundation (AFPF) summarizes in our amicus brief in support of the Petition for Certiorari, the case is about the First Amendment rights to free speech and association.
The petitioners, lawyers who practice in the State of Texas, are asking the U.S. Supreme Court to assert their right not to associate with and provide monetary support to a private entity—the state bar of Texas—who engages in speech with which they disagree.
AFPF argues that, although it is appropriate for state law to regulate the legal profession, such oversight must not be accomplished in a manner that destroys the First Amendment rights of individual lawyers by compelling them to subsidize and participate in private speech they neither control nor agree with.
The lower court denied the Petitioners' First Amendment rights by improperly applying a Supreme Court case from thirty years ago, Keller v. State Bar of California, 496 U.S. 1 (1990), but that case is no longer tenable in light of the Supreme Court's landmark ruling in Janus v. Am. Fed. of State, Cty., & Mun. Employees, Council 31, 138 S. Ct. 2448 (2018).
Janus is a robust affirmation of an individual's free speech and free association rights. Under that case, the First Amendment forbids compelled association with and financial subsidy of any group that, by virtue of its purpose, speaks on matters of opinion and conviction.
Its rationale undermines Keller because it specifically held that, even if there might be a benefit conferred by virtue of a forced association with a particular group, the First Amendment forbids that compelled association against the individual's wishes.
Any law that compels an individual to associate with and pay money to a group that, by virtue of its purpose, speaks on political or social issues, indeed on any matter of conscience or opinion, is therefore constitutionally infirm.
Other groups who filed amicus briefs in support of the Petition for Certiorari include the Pacific Legal Foundation (together with the Cato Foundation, the Atlantic Legal Foundation, and the Reason Foundation), the Freedom Foundation, the Buckeye Institute, the America First Legal Foundation, the Liberty Justice Center, the Protect the First Foundation, and the State of Texas.