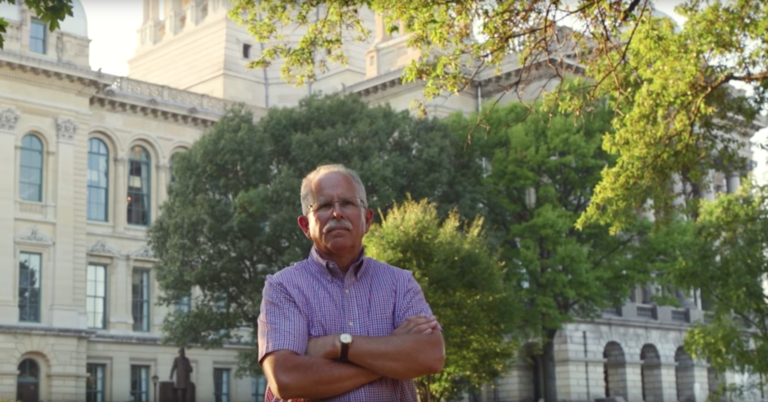 Who is Mark Janus, and Why Should You Care? 
Imagine landing your dream job, only to find out that to keep it, you must give part of every paycheck to an organization that advocates for causes with which you disagree.
Since, 2007, that's been reality for Mark Janus.
At a young age, Janus learned the importance of public service as a Boy Scout in Springfield, Illinois. But his public service didn't end there.
His career is rooted in serving others at the Illinois Department of Healthcare and Family Services. There, he works to help children coping with parental divorce.
Now he finds himself at the center of a historic Supreme Court case that could end coerced union dues for millions of government workers like him, and protect the First Amendment rights of public employees.
How did he get here?
When Janus started his job, he was not aware that he would be forced to pay dues to the American Federation of State, County and Municipal Employees, a powerful public employee union. Nobody asked Janus if he wanted to join AFSCME. It wasn't until he saw union dues deducted from his first paycheck that he realized he was being forced to pay the union.
Janus was required to support a union that he felt was not looking out for his best interests or the best interests of the state of Illinois.
Oral arguments in Janus v AFSCME begin next Monday, Feb. 26. This case could drastically impact the life of public sector employees in non-right-to-work states.
Don't think public employees should be forced to pay for speech with which they disagree? Sign here.