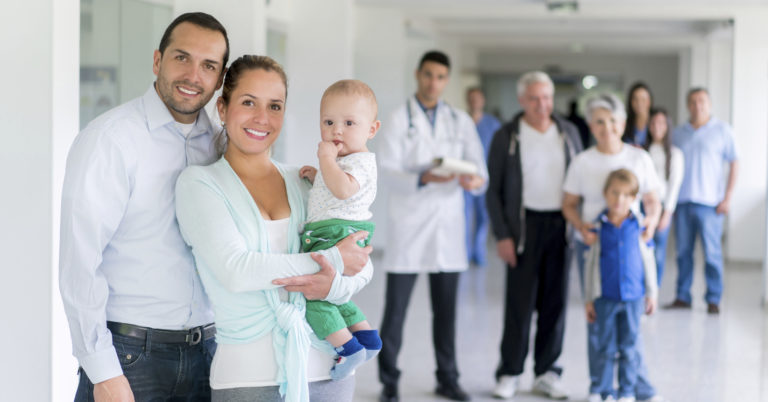 It's Official: Americans Enjoy Their Short-Term Plans  
The results are in.
According to a new eHealth survey, Americans who have enrolled in short-term health insurance plans are very satisfied with their coverage, despite the efforts of some members of Congress to restrict them.
Why Americans prefer these plans
It's no surprise. These insurance plans typically cost 50 to 80 percent less than plans found on the Obamacare exchanges. It's why over 60 percent of policy holders cite affordability as the primary reason for their purchase of these plans.
What's more, these plans are reliably accepted by health care providers. Policy holders have even greater access to the country's best doctors and hospitals than those who purchase plans on the exchanges. Many cite the quality coverage of these plans as a significant factor in purchasing them.
The Trump administration was clearly right to expand the length of coverage under these plans from three months to three years. Quickly, Americans decided to take advantage of this administrative rule change.
Americans buy short-term, limited-duration plans — and stick with them
The eHealth survey found that more than 80 percent of policy holders intend to stick with these plans for more than three months, well past the original deadline. Many even plan to hold these policies for over two years.
Older enrollees — one of the groups most harmed by Obamacare's sky-high premiums and unnecessary coverage mandates — intend to keep their policies for far longer than the previous restriction allowed. Sixty-four percent of policy holders between the ages of 55 to 64 want to keep them for seven months or longer.
These findings demonstrate that Americans understand their unique health needs far better than those in Washington. They know what sort of coverage will benefit them most.
They've done the research, too. A majority of policy holders have looked at Obamacare plans before deciding on their short-term coverage, finding that the plans on the exchanges simply don't work for them.
Why this choice matters
Nearly double the number of short-term policy holders say they would simply go uninsured rather than pay for an Obamacare plan: 43 percent to 22 percent. The fact is, these plans are doing an excellent job providing Americans with the health insurance coverage they need, such as preventive care, visits to the doctor, prescription drugs and surgical procedures.
Congress should take note. When people are able to make choices about their own health, they make choices with which they're satisfied.
The Trump administration's expansion of short-term plans has been a success. Policy holders can now access better coverage at more affordable rates than before.
Send your thanks! Tell the administration to keep up the good work.