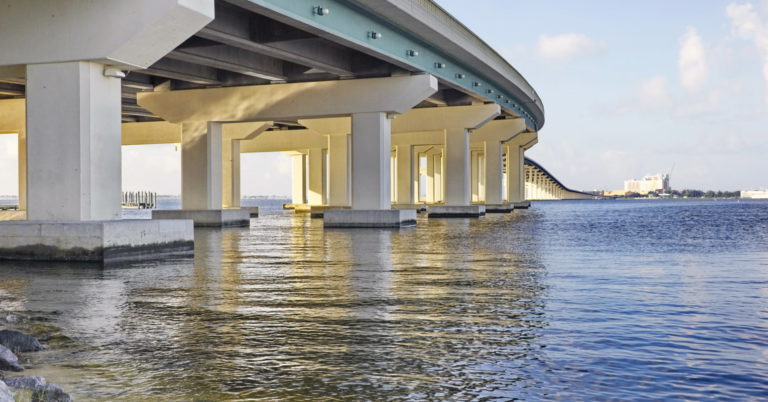 Infrastructure Plan Should Prioritize Fiscal Discipline and Regulatory Restraint   
In 1956, President Dwight D. Eisenhower signed the National Interstate and Defense Highways Act, considered one of the greatest public works projects in history, to expand the national highway system.
Thanks to competitive economic conditions, cars became a more accessible and affordable mode of travel for everyday Americans during that time, and family trips on the highway system quickly became a major part of American life.
Today, millions of Americans travel the interstate highway system every day. The federal portion of these roads and bridges is supposed to be financed by the federal gas tax.
Decades later, President Donald Trump has now introduced a sweeping infrastructure modernization plan.
While Americans for Prosperity supports the plan's cost-saving measures to streamline the regulatory process, AFP remains wary of details that involve spending billions of additional taxpayer dollars without first addressing wasteful and inefficient spending on non-essential projects that are often unrelated to essential roads and bridges.
Learn more about responsible infrastructure reform by watching the video below: 
Americans for Prosperity's Chief Government Affairs Officer Brent Gardner weighed in, urging the administration to focus its efforts on reining in costly regulations and bureaucratic red tape while ensuring that our tax dollars are spent responsibly on roads and bridges rather than pet projects.
Gardner stated:
As with every proposal that spends billions of taxpayer dollars, the devil will be in the details.  And as we saw just last week with the so-called bipartisan budget agreement, details can be expensive.

During the coming months, AFP will continue to work with the administration and Congress to end costly programs and policies that drive up infrastructure costs, and to protect taxpayers from any new burdens, such as an increase in the federal gas tax. 
Americans for Prosperity and Freedom Partners Chamber of Commerce previously established a set of guiding principles for our lawmakers to use while enacting infrastructure reform.
These principles include:
Smarter Infrastructure Spending: Federal spending should be reserved for projects that are truly national priorities, where the federal government has an obvious role. Projects inherently state or local in nature should be considered by state and local governments. Federal gas tax dollars should be reserved for improving mobility, congestion or safety on the nation's interstate highways, not building "bridges to nowhere."
No New Burdens: Gas tax dollars should be used only for their core purpose – the construction and maintenance of road and bridge infrastructure. Lawmakers should stop diverting gas tax dollars to non-essential and wasteful projects and instead use them to pay for the road and bridge infrastructure for which they were originally intended.
Breaking Through Regulatory Gridlock: Free up states by providing additional flexibility for use of federal highway funds, and devolving responsibility for some or even all highway infrastructure. 
To learn more, read the full plan here.